Posted on
Thu, Nov 10, 2011 : 5:58 a.m.
'Master Criminal' should have given up life of crime sooner
By Rich Kinsey
Steve came from Saginaw. He was a "master criminal," the likes of which I had never encountered.
When I first met him in 1989, he was with some other street toughs I knew from my beat, and he bragged that the sandwich he was wolfing down was stolen and there wasn't a thing I could do about it. Unfortunately, he was right, since it had no wrapper and sandwiches have no serial numbers.
So I got close to Steve and asked him if he was some sort of genius "master criminal," which got the guys he was with laughing. When they finished laughing, they told him to "be cool" because I was "one of the good ones (cops)." Steve backed it down a notch and told me the sandwich was not stolen, but he was "just messin'" with me.
Steve decided I was OK and on occasion would actually approach me to talk. I wound up liking him on a personal level. One day, while I was getting ready for briefing the afternoon shift, I invited him to briefing and told him the officers should see what a "master criminal" looked like, Steve agreed.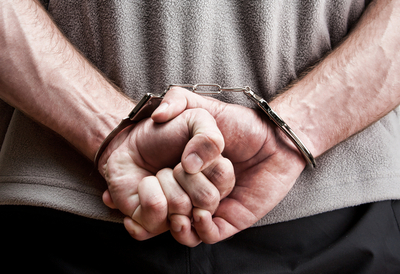 I brought Steve in and introduced him by name and title of "master criminal" to the shift and asked him, "Wouldn't it be fair to say that if the officers see you, that you are either headed to or from a crime?" Steve nodded. The shift was amazed and Steve left feeling pretty inflated. It was the first and perhaps the last time a "master criminal" visited briefing. The assembled officers just chuckled and shook their heads in disbelief.
Steve continued to visit me at the station, and, in the meantime, I had been transferred to the Detective Bureau. About then, he had gotten into a fight and a guy nicknamed Geronimo had hit him in the mouth with a brick. It left a huge scar from his lip to his chin.
I warned Steve that maybe it was time to quit crime and get a job since he was so recognizable with the scar. I told him he better not do anything serious or we would know it was him. Even if Steve wore a mask, the police would know it was him, because criminals seldom wore masks. I wish he had gotten a job.
I was transferred to the surveillance unit and I did not have contact with Steve for a year or so, but I would see him hanging around on State Street or South University.
Then, one night a pizza store was robbed on Plymouth Road. The suspect had forgotten to pull up his bandana so instead he covered his mouth and chin with his hand. That act provided us with what detectives in professional jargon call a "clue."
Steve got interviewed and denied the robbery, and the terrified clerk could not identify him. Steve hit the streets again. The surveillance crew I was working on began watching him.
A night or two later Steve was goofing around on State Street, and at midnight it was like someone turned a switch. He made a call and he got serious. Steve got picked up by two thugs and they started cruising party stores.
They picked a convenience store in Ypsilanti Township, and a masked Steve and another guy pulled a gun and robbed the clerk. When they came out of the store, we already had marked Washtenaw County Sheriff's units en route. Steve's partner got shot, but both bandits made it to the getaway car, and a short chase ensued.
The getaway driver and Steve dumped the car and fled, leaving their wounded buddy. We surrounded the area, and a short time later Steve just came sauntering back like nothing happened. He was arrested and put in a deputy's car.
I went over to the car and Steve smiled and greeted me. I read him his rights and he told me, "All due respect, Kinsey, I'm smarter than that. I ain't sayin' a thing."
"Fair enough," I told him and went back to search for the third suspect.
While Steve was waiting in the deputy's car, with the deputy in the front seat he said out loud, "Man ain't no way Kinsey's gonna get me on this robbery; I was wearin' a mask."



That was priceless, as was his comment when he saw the police K-9 arrive on scene. Steve told the deputy: "Man, ain't no way that dog is gonna find where I hid the mask and gun." I wonder what Steve thought when the canine handler came back with the third suspect and later the mask and gun.
Steve, the "master criminal," was sentenced to seven to 25 years for the robbery. He got out and in 2009, assaulted a police officer and is in prison again. Steve is eligible for parole in 2012 and now wears a beard over his scar.
Lock it up, don't leave it unattended, be aware and watch out for your neighbors.
Rich Kinsey is a retired Ann Arbor police detective sergeant who now blogs about crime and safety for AnnArbor.com. He also serves as the Crime Stoppers coordinator for Washtenaw County.