Posted on
Thu, Nov 17, 2011 : 5:57 a.m.
Student rentals are prime targets for thieves at Thanksgiving and other holidays
By Rich Kinsey
Thanksgiving is a time for family, fellowship and feasting and it will be here next week. For the police in a college town, it means there will be vacant student housing areas. That presents a problem for police and an opportunity for thieves.
Thanksgiving, winter holiday and spring breaks are especially tough times to patrol student areas, because everyone is gone. No one is normally left in the area and therefore no one is there to call the police.
This time of year is more difficult for police because, unlike summer break, there are not any sub-letters in the student housing areas. The summer sub-letters lured by cheap rent for the summer bring their own form of mischief, but they also bring eyes and ears that can report crimes and criminals to the police.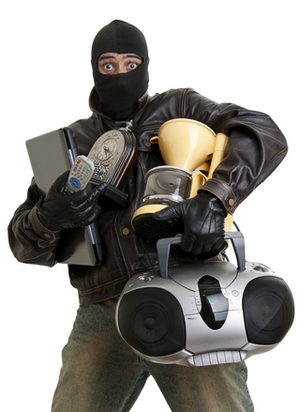 Rest assured, area police departments know the drill and will put forth a number of initiatives to combat problem. Extra patrols, plainclothes officers on foot, bikes and in buildings are some of the solutions that have reaped rewards and led to the arrest of criminals in past years.
Last year alone, during the holiday breaks, the Ann Arbor Police Department caught several men and a woman from the Lansing area who were breaking into student apartments and stealing flat screen televisions. Another burglar was arrested on Greenwood Street.
Greenwood is usually a bustling area but is quiet and deserted during the Thanksgiving break.
The best way to combat this is to heed the advice I put on the bottom of all these columns. Lock it up, don't leave it unattended, be aware, and watch out for your neighbors.
Tell the students in your life to lock their doors! The excuse normally given at houses with numerous roommates is that one of the group always forgets his/her keys so, "We have to leave the front door unlocked." Well if everyone is gone for the holiday, the dullard in the group will be gone as well, so lock the doors up tight.
If your student is lucky enough to have a neighbor staying in the area over the break, ask that neighbor to watch the house and report anyone or anything suspicious.
If no one will be around, then don't leave it unattended. Have students bring home their laptop computers and other smaller electronic devices.
A student's life is contained on his or her laptop. Everything from course packs, textbooks, homework and research is contained in the magic box. Make sure the student backs up all this information on an external hard drive or cyber storage provided by various companies. Students should especially back up their information and keep it in a safe spot if they decide to leave their computers in their unoccupied apartments for whatever reason.
If they must leave their laptop in their apartment and the apartment is on the ground floor, have them keep it away from windows or public view. Valuables on display attract thieves. The key here is that thieves are looking for the easy target.

Remember criminals are a lazy lot. Thieves and burglars look for the easiest thefts. They want to get in easily where they know there are goods to steal. Advertising what valuables are inside, by displaying them for the criminally inclined, is never a good idea whether it is in your home or in your car in the parking lot while searching for Black Friday bargains.
Be aware or, more specifically, make your student aware of this problem. Ask them to take extra precautions with their valuables during this desolate time in college towns.
Be aware also that the Wednesday night before Thanksgiving is one of the biggest bar nights of the year. Friends home for Thanksgiving like to get together with their hometown pals for a few drinks, stories and friendship. Unfortunately some will overindulge. If you drink, don't drive. If you are the designated driver or otherwise out during the evening drive defensively and go home early if you have a choice.
Watch out for your neighbors by passing on some of these warnings with the students you are close to. If you see a crime in your neighborhood or in the parking lot of the shopping center or mall on Black Friday, CALL 9-1-1 IMMEDIATELY.
The holiday season starts next week. Let's work together to make this the happiest and safest holiday ever!
Lock it up, don't leave it unattended, be aware, and watch out for your neighbors.
Rich Kinsey is a retired Ann Arbor police detective sergeant who now blogs about crime and safety for AnnArbor.com. He also serves as the Crime Stoppers coordinator for Washtenaw County.