Posted on
Tue, Nov 6, 2012 : 12:50 p.m.
Suspect in custody in I-96 corridor shootings
By Cindy Heflin
Past coverage of the I-96 corridor shootings.
A man police took into custody Monday night in Wixom is a suspect in the string of I-96 corridor shootings that have had residents on edge since Oct. 16, Detroit area media reported Tuesday.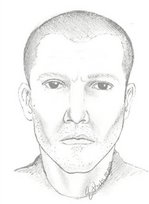 AP photo
Charges are pending against the man, the Detroit Free Press
reported
. Both the Free Press and The
Detroit News
reported the man drives a car that matches the description provided by one of the victims in the series of 24 shootings.
The man was taken into custody Monday night at a home where police executed a search warrant Monday. The News reported that a man living in the home closed the door to media and said his daughter and granddaughter had suffered a "terrible tragedy."
A news conference or announcement from police is expected later Tuesday, media reports indicated.
The string of 24 shootings have occurred on or near I-96 in Livingston, Ingham, Oakland and Shiawassee counties. Only three actually occurred on the freeway. One person was injured in the shootings.
View I-96 Corridor Gunman Shooting Locations in a full screen map