Posted on
Sat, May 11, 2013 : 5:58 a.m.
Teen charged with assaulting middle school student heads to trial
By John Counts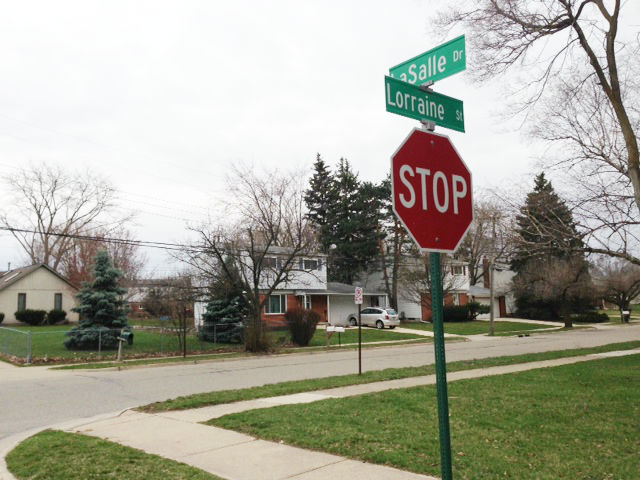 John Counts | AnnArbor.com
The 16-year-old Huron High School student accused of picking out a Scarlett Middle School student at random and punching him in the face will head to trial, according to court records.
The teen appeared in juvenile court Monday where his public defender asked for a deferred sentencing, which Referee Gail Attenberg declined and requested a bench trial, court records indicate.
A deferred sentencing would have allowed the 16-year-old to have his record wiped clean after probation requirements were met. A pretrial date was set for May 31 in the matter.
AnnArbor.com does not name juveniles involved in criminal cases unless they're tried as adults.
The teen is accused of punching a 14-year-old Scarlett Middle School student, breaking out his teeth and knocking him unconscious, at the corner of Lorraine and LaSalle streets in Ann Arbor on Dec. 12.
Police say the 16-year-old and a 15-year-old Huron student not charged in the incident called a 14-year-old over to them on the crowded sidewalks as students were let out of school for the day.
The two older boys asked the younger boy if he wanted to hang out, according to police. Before the boy could answer, the 16-year-old punched him in the face, police said.
The 14-year-old didn't know the boy and police believe he was picked at random.
The 15-year-old taped the punch with his cellphone's camera, according to the police report. A petition, the equivalent of a warrant, was signed March 8 for a charge of aggravated assault, a misdemeanor punishable by one year of incarceration or a $1,000 fine.
John Counts covers cops and courts for AnnArbor.com. He can be reached at johncounts@annarbor.com or you can follow him on Twitter.