Posted on
Thu, Aug 15, 2013 : 8:40 a.m.
Teens report bikes stolen by 3 men who used pickup truck to block their path
By Cindy Heflin
Three men in a pickup truck forced two 17-year-olds to give up their bicycles on Ellsworth Road in Pittsfield Township early Thursday morning, the teens told Pittsfield Township police.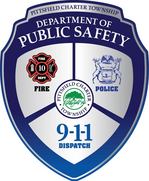 The two boys said they were riding their bikes east in the 3500 block of Ellsworth Road about 3:30 this morning when a westbound pickup truck crossed into the eastbound lanes and blocked their path. Three men got out of the truck and surrounded them, the teens said. One of the men demanded they give up their bikes, which they did.
The men put the bikes in the back of the truck and drove off, the teens said. The teens were not harmed.
The men in the truck were white, and all in their early 20s, the victims said. Two were described as 5 feet 7 inches tall and one was 5 feet 10 inches tall. They were in an older dark blue or black pickup truck that could possibly have been a Ford Ranger.
The victims could not provide further identifying details for the truck, Pittsfield Township police said. Anyone with information regarding this incident is asked to call Pittsfield Township police at 734-822-4911.