Posted on
Tue, May 14, 2013 : 4:33 p.m.
Trial date set for man accused of stabbing wife to death
By Kyle Feldscher
The Pittsfield Township man accused of stabbing his wife to death in January will face trial in July, according to court records.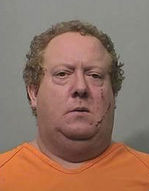 Courtesy of the WCSO
Jean-Pierre Trias, 44, faces one count of open murder for allegedly killing 53-year-old Katherine Porter. Porter died of multiple stab wounds and was found bloodied and bruised in a bathroom at the couple's home in the 4700 block of Hickory Pointe Boulevard on Jan. 11.
Records show Trias will return to court for a final pretrial hearing at 1:30 p.m., June 18, when all motions in the case must be filed. His trial is scheduled to being at 8 a.m. July 15, according to court records.
The dates were set at a pretrial hearing in front of Washtenaw County Trial Court Judge Donald Shelton on May 7.
It's alleged that Trias stabbed Porter multiple times the night before Porter's body was discovered by Pittsfield Township police officers sent to the home to check on Trias. Testimony at a preliminary exam showed Trias called his brother earlier in the day and said he blacked out the previous night, woke up with injuries to his face and he didn't know if he hurt anyone.
Trias and Porter had been married since August 1995.
Trias filed for divorce in November 2010, but the couple reconciled. No evidence presented at this point has shown a history of domestic violence in the couple's relationship.
Trias is a former employee of Eastern Michigan Univeristy, where he worked from September 2003 until Dec. 31, 2012, in the mathematics department. University officials said he worked off and on at the university and held a part-time position as a coordinator of math tutoring and testing services. He also worked as a graduate assistant.
Trias is being held in the Washtenaw County Jail without bond as the case proceeds. If convicted, he faces a maximum of life in prison.
Kyle Feldscher covers cops and courts for AnnArbor.com. He can be reached at kylefeldscher@annarbor.com or you can follow him on Twitter.