Posted on
Mon, Oct 17, 2011 : 2:44 p.m.
Two ex-employees accused of breaking into The Pita Pit
By Lee Higgins
Two former employees of The Pita Pit are accused of breaking into the sandwich shop on East University Avenue earlier this month and stealing more than $100 cash, Ann Arbor police said.
James Errol Smith, 21, of Ann Arbor and Terry Blackmon, 24, of Ypsilanti, are being held at the Washtenaw County Jail on charges of breaking and entering and larceny in a building.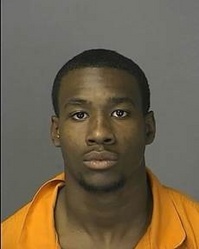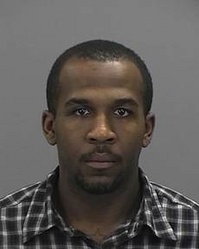 They were arrested last week.
Det. Sgt. Brian Jatczak said the men pried open the front door of the business with a crowbar early Oct. 4 and stole the money.
An officer who responded to the burglary found the crowbar and some bedsheets in a dumpster not far from where Smith lives, Jatczak said. Jatczak said the men had put bedsheets over themselves in an effort to conceal their identities during the break-in because the store has a surveillance camera.
Smith also is accused of breaking into a home July 14 in the 500 block of Mack Road, off of Observatory. Police said Smith and another man stole a laptop computer, i-Pod, wallet and other items between 11:15 a.m. and 12:30 p.m. while a 20-year-old man was inside. Jatczak said the laptop was recovered last week at a pawn shop in Detroit.
In that case, Smith is charged with first-degree home invasion and larceny in a building. Police have not yet identified the other man believed to be involved.
Bond was set at $8,000 in Smith's cases, jail officials said. In Blackmon's case, bond was set at $10,000, with the right to post 10 percent.
Preliminary hearings are scheduled for Oct. 26.
Lee Higgins covers crime and courts for AnnArbor.com. He can be reached by phone at (734) 623-2527 and email at leehiggins@annarbor.com.