U-M student accused of exposing himself identified by pepper-sprayed face
Posted on Thu, Oct 25, 2012 : 11:18 a.m.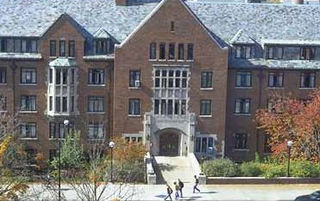 Courtesy of the University of Michigan
An 18-year-old Ann Arbor man could be facing indecent exposure charges after he was accused of dropping his pants in front of two women outside of a University of Michigan dormitory around 4 a.m. Saturday morning.
The man and the woman who subsequently pepper-sprayed him were both U-M students who lived in dormitories on campus, said Diane Brown, spokeswoman for U-M police. The age of the woman was not released.
She was walking behind Mosher-Jordan Hall with a friend when the 18-year-old man, who police believe was intoxicated, approached them and yanked down his trousers, police said.
"He was fully exposed to two girls," Brown said. "(One of the girls) sprayed him with pepper spray and he fled."
A housing security officer later noticed the man's irritated eyes and questioned him about it.
"The student said he had liquid dumped on his face," Brown said.
This was before the alleged flashing incident was reported to U-M police, which occurred Monday. When police learned the student had used pepper spray on the suspect and it was brought to their attention the security officer had questioned the man about his irritated eyes, police linked the two together and the man was arrested that same day.
He was processed and released pending warrant authorization, police said. Charges could be forthcoming.