Mlive:

Van Buren teacher from Ypsilanti arraigned; accused of giving boy obscene material

Posted on Tue, Jul 31, 2012 : 2:15 p.m.
An Ypsilanti woman who teaches at North Middle School in Van Buren Public Schools, was arraigned Tuesday morning following allegations she provided obscene material and alcohol to a minor, MLive reported.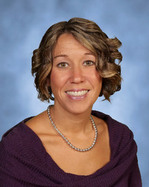 School district photo
Andrea D. Brennan
, a math teacher at the school, faces a felony charge of distributing sexually explicit material to a minor, punishable by up to two years in prison and furnishing alcohol to a minor, punishable by up to 60 days in jail.
The Wayne County Prosecutor's Office said Van Buren Township Police found Brennan and a 15-year-old boy in a car parked outside softball fields at Beck and Ayres roads about 1:30 a.m. July 10. Prosecutors allege Brennan had provided the explicit material to the boy via a computer and gave him alcohol.
At Brennan's arraignment Tuesday in 34th District Court in Romulus, Judge Brian Oakley released her on a $10,000 personal recognizance bond and ordered her to have no contact with the victim, Mlive reported. He scheduled a pre-exam videoconference for 1:05 p.m. Aug. 6.
Brennan's employment status with the district was unclear.