Posted on
Fri, Mar 1, 2013 : 6:07 p.m.
Woman accused in fatal stabbing of boyfriend competent to stand trial; new hearing set
By John Counts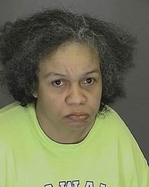 Courtesy of the WCSO
The 46-year-old Ypsilanti woman accused of fatally stabbing her boyfriend was determined competent to stand trial and both legal sides accepted the findings at a hearing in the 14A-1 District Court Thursday.
Donna Turner was found competent after an evaluation at the Forensic Center recently. The defense will often request a second, independent examination and a hearing to discuss the evaluations. This was not the case Thursday.
Instead, a preliminary examination date was set for April 4. Turner's attorney, Erika Julien, said she plans on filing discovery motions to obtain items like the dispatch recording and the autopsy report of 45-year-old Keith Walton, the man Turner is accused of killing.
Walton was trying to leave their Ypsilanti apartment on South Huron Street after the two had an an argument Dec. 4 when Turner walked into the kitchen and grabbed a knife, police said. Walton was walking past Turner on his way out when she stabbed him once in the abdomen with the large kitchen knife, according to officials. Walton died a short time later after an ambulance took him to St. Joseph Mercy Hospital.
Turner remains in the Washtenaw County Jail with no bond.
John Counts covers cops and courts for AnnArbor.com. He can be reached at johncounts@annarbor.com or you can follow him on Twitter.