Posted on
Mon, Feb 21, 2011 : 10:17 a.m.
Ypsilanti Township man linked to dog-fighting ring found guilty of violating probation
By Art Aisner
An Ypsilanti Township man convicted of multiple counts of dog fighting was found guilty of violating his probation, records show.
Ricky Lee Lynch, 30, pleaded guilty to two violations at a recent hearing in Washtenaw County Circuit Court. Records show Lynch failed to pay $2,000 in fines and did not complete or even enroll in adult education or GED courses since his sentencing in 2008.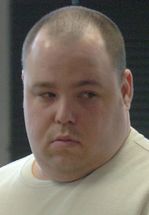 Judge David Swartz reinstated the terms of probation that were eased two years ago and ordered him to pay $475 per month.
Lynch pleaded guilty to four counts of illegal dog fighting following a Humane Society of Huron Valley investigation in 2007. Authorities found more than a dozen dogs bred for fighting, fight logs, training videos and medical equipment used to treat animals at his home. Seventeen pit bulls were euthanized after his arrest.
Swartz placed Lynch on probation for five years and ordered him to pay $15,000. He is also prohibited from owning animals.
Lynch's attorney, Arthur Brand, could not immediately be reached for comment.
Art Aisner is a freelance writer for AnnArbor.com. Reach the news desk at news@annarbor.com or 734-623-2530.