Posted on
Tue, Aug 13, 2013 : 5:58 a.m.
C.S. Mott Children's Hospital to publish pediatric heart surgery outcomes online
By Amy Biolchini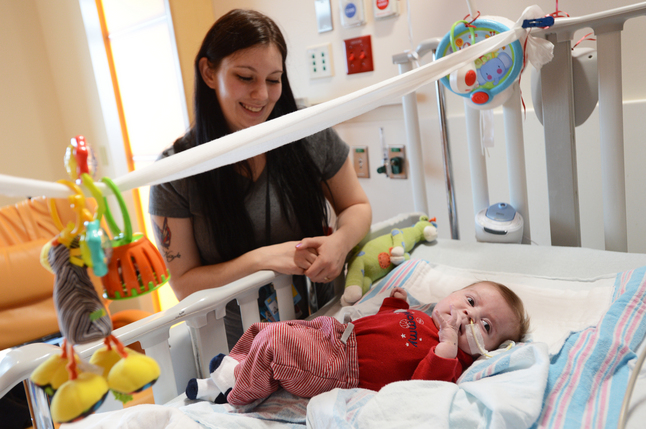 Melanie Maxwell | AnnArbor.com
Officials at
C.S. Mott Children's Hospital
in
Ann Arbor
are working to publish survival rates for pediatric heart surgeries conducted by its surgeons online.
The move comes in the wake of a CNN investigation into the deaths of infants that had received heart surgeries at Kentucky Children's Hospital in Lexington, Ky.
The Kentucky hospital came under fire in early August as it initially declined to release mortality rates for pediatric patients that had received heart surgery. The pediatric heart surgery program at Kentucky Children's Hospital had been suspended in October, according to a CNN report.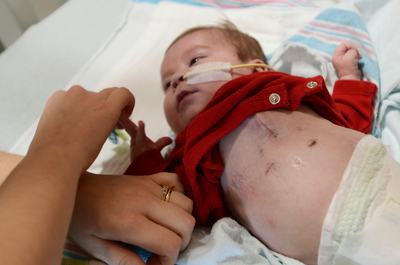 Melanie Maxwell I AnnArbor.com
Among the patients displaced by the abrupt closure of the program was 4-month-old
Waylon Rainey
, who was transferred to C.S. Mott Children's Hospital for surgery.
The University of Michigan Health System states the impending release of its data to its website was not prompted by the scrutiny placed on the pediatric surgery program at the Kentucky hospital.
"This is an initiative we began last year as a part of our ongoing efforts to strengthen relationships with physicians who refer patients to us and as part of our ongoing effort to be transparent," according to a statement from UMHS.
The health system is anticipating that it will publish figures from 2007 to 2012. UMHS is actively working to put the information online, but does not have a date when the information will go live, officials said.
Though UMHS has previously published the outcomes for its pediatric patients who have undergone heart surgeries in documents kept on record within UMHS, it has not yet posted them online on its Quality and Safety website. The most recent report UMHS was able to provide AnnArbor.com was of 2011 data.
Outcomes for adult and pediatric patients that undergo a number of other procedures at UMHS are publicly available on the site. For pediatric patients, UMHS has published data on outcomes for children in intensive care units, those with lung conditions, transplant recipients and trauma patients.
A total of 801 children underwent heart surgery at Mott in 2011, compared with 927 in 2010 and 859 in 2009.
Mortality rates for pediatric heart surgery procedures in 2011 range from 0 percent to 15 percent, depending on the procedure.
Friday, Kentucky Children's Hospital released data indicating the overall mortality rate in its pediatric heart surgery program ranged from 4.5 percent to 7.1 percent from 2008 to 2012, CNN reported.
Courtesy of UMHS
Amy Biolchini covers Washtenaw County, health and environmental issues for AnnArbor.com. Reach her at (734) 623-2552, amybiolchini@annarbor.com or on Twitter.