Posted on
Sat, Oct 22, 2011 : 12:34 p.m.
Dentist, nurse receiving Lifesaver Award tonight for saving heart attack victim at Michigan football game
By Lisa Carolin
College football fan Leo Staudacher says that Notre Dame is in his DNA, but the University of Michigan is in his heart. And he means that somewhat literally.
The 69-year-old Bay City resident and his three adult sons were in
Ann Arbor
Sept. 10 to see the Wolverines take on the Fighting Irish in the first night game at the Big House. During the second quarter, while cheering for Notre Dame, a family tradition that dates back several generations, Staudacher was experiencing heartburn-like symptoms as well as fatigue. Suddenly his arms felt heavy and he collapsed on the two men sitting in front of him.
One of those men, a dentist, and a nurse who was sitting in the same row as Staudacher, are being honored tonight for saving Staudacher's life after he went into cardiac arrest. Marvin Sonne of Farmington Hills and Jan Tardiff of Bay City each will be given the Lifesaver Award at the American Heart Association Washtenaw County Heart Ball which will take place at the Michigan League beginning at 6 p.m.
Sonne and Tardiff say they remember the experience vividly.
"Mr. Staudacher fell forward between my son and me, and I saw a man who was obviously in trouble," said Sonne. "He wasn't breathing and felt cold and clammy. We brought him down onto the bench, ripped open his shirt, and I began chest compressions."
Meanwhile in the same row as the Staudacher family was Tardiff, a nurse who has spent 42 years working at Bay Regional Medical Center. Despite getting a bruise on her leg when she tried to make her way to Staudacher, Tardiff persisted in trying to get to him while her husband helped to get people out of the way.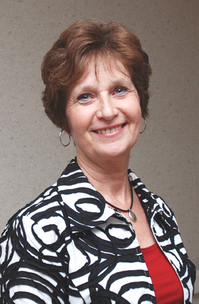 "I yelled that I was a nurse who could help, and they let me through," said Tardiff, who also helped with CPR. "He was gone, and we were able to bring him back. I felt very blessed because this is what I do. Everybody there was trying to do the right thing."
Within minutes, EMS arrived on the scene with an automated external defibrillator, which was used to shock Staudacher.
"I think he was gone," said Sonne, "but then his eyes started fluttering and his hands were moving. He was brought back, and carried down several rows and put on a gurney."
Staudacher was transported to the U of M Cardiovascular Center, where he watched the end of the football game and spent the next five days recovering.
"The U of M fans, the HVA Ambulance people, and the care that I got at the hospital really impressed me," said Staudacher, a retired banker, who says that thanks to an exercise program and a lower fat diet he is now in the best shape he's been in for a long time.
Michigan football coach Brady Hoke also wrote to Staudacher afterward.
Staudacher is unable to be at tonight's event but has plans to visit Sonne in a few weeks.
"We'll be getting together at my house, and I will present Mr. Staudacher with a half Michigan, half Notre Dame flag," said Sonne. "There are things more important than a football game, and this will bring it to mind. It will be an emotional but very nice moment when we meet. Leo and my lives are intertwined forever."
Since Sept. 10, Tardiff has crossed paths with friends and relatives of Staudacher's who have thanked her for what she did.
"Leo sent me a thank you card," said Tardiff, who says that she looks forward to meeting him in person one day soon. "I hope our paths cross again. I was just glad I was able to help somebody and for it to have such a good outcome."
Tardiff says that when the invitation arrived for the Heart Ball she became teary eyed. As far as Staudacher's reflections about his experience, he says that he has no plans to stop going to Notre Dame football games. But he adds, "I will never root against Michigan again. I'm still seeing a cardiologist in Ann Arbor, and I appreciate all that we have at the U of M. The real story is what happened in that stadium of 114,000 people and the care that I got."