Posted on
Tue, Aug 7, 2012 : 8:44 p.m.
Petersen beats Derezinski in 2nd Ward race for Ann Arbor City Council
By Ryan J. Stanton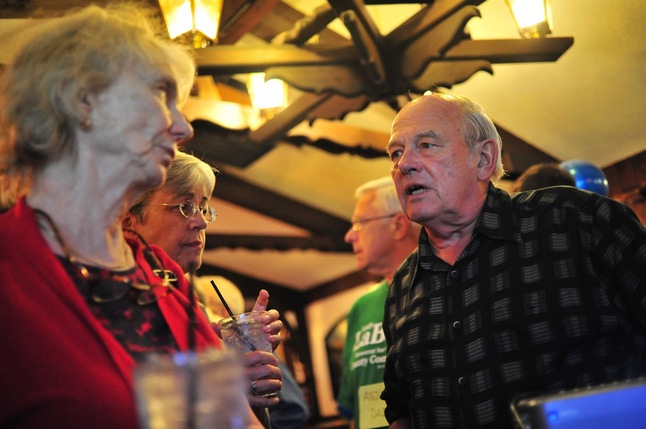 Ryan J. Stanton | AnnArbor.com
With all nine precincts reporting,
Sally Hart Petersen
has defeated Democratic incumbent
Tony Derezinski
in the 2nd Ward primary race for the Ann Arbor City Council.
The final vote count was 1,160-938, giving Petersen 55.2 percent. She now advances unopposed to the November general election.
Derezinski, who earlier this year suggested he might run for mayor eventually, said he's not sure what the future holds for his political career now.
"I don't know, but my political future could be amazing — I mean, I'm only 70 years old," he quipped. "I think I'm going to be a player in the political scene here in the planning of this community. I'm involved in a lot of other things than just city council and I really want to maximize that."
Throughout the campaign, Petersen repeatedly asked voters to look to her business background over Derezinski's municipal government experience.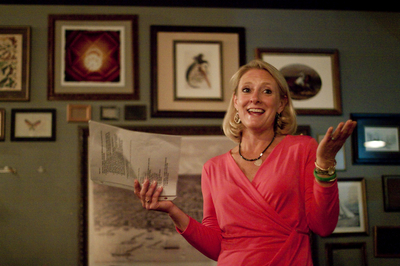 Jeffrey Smith | AnnArbor.com
Petersen has been a stay-at-home mom since 2007 but previously held senior marketing positions at companies like CFI Group and Health Media Inc.
Derezinski, an attorney and a former state senator, has been on council the last four years and is a close ally of Mayor John Hieftje. He also serves on the city's Planning Commission and Public Art Commission, and previously served on the Eastern Michigan University Board of Regents.
"I'm sorry to lose Tony," Hieftje said Tuesday night. "I'm sure he'll stay involved in the community. He's a great council member. He has tremendous experience."
Petersen was backed by some of the same supporters who helped Independent challenger Jane Lumm take down Democratic incumbent Stephen Rapundalo, one of Derezinski's allies on council, in last year's 2nd Ward race.
Petersen was hoping for similar support from 2nd Ward voters on Tuesday, and she got it.
"I'm just elated," she said. "I am incredibly grateful for the support I've had along the way. I've always felt like there was good momentum in this campaign, and I really felt it build as I went door to door."
The campaign brought out distinct differences between the two candidates. Derezinski is a big supporter of the concept of building a new train station in Ann Arbor, as well as expanding public transit services countywide — two ideas Petersen has her doubts about.
Petersen criticized Derezinski during the campaign, calling into question the openness of neighborhood meetings he holds with residents. Petersen said she's never been invited.
Derezinski responded by subtly questioning Petersen's allegiance to the Democratic Party, saying all of his meetings are advertised through the party.
"I think it's a bit disingenuous when you all of a sudden become a Democrat and run on what I think could accurately be phrased as a flag of convenience," he said during the campaign.
"While I have not been active in the Ann Arbor Democratic Party, I have been a very active Democrat in Ann Arbor," Petersen said in response.
Petersen said during the campaign she may be against building a new train station and the countywide transit plan, but she's not negative on the city.
"Sometimes we go in the wrong direction, but I'm not against the city at all," she said. "The city has done well in the last 10 years. I love the city and I want to become part of its leadership."
Asked if she had any last words about the race, Petersen, who was celebrating her victory at The Last Word bar in downtown Ann Arbor on election night, replied: "The Last Word is the last word."
Ryan J. Stanton covers government and politics for AnnArbor.com. Reach him at ryanstanton@annarbor.com or 734-623-2529. You also can follow him on Twitter or subscribe to AnnArbor.com's email newsletters.