Posted on
Wed, Aug 28, 2013 : 5:57 a.m.
Developer hopes to break ground on 618 South Main project in October
By Ryan J. Stanton
Ann Arbor developer Dan Ketelaar is making revisions to his plans for a new apartment building on South Main Street as he looks to break ground in October.
Ketelaar has submitted a formal request to the city's planning department, seeking administrative approval for a roughly 4,500-square-foot increase in usable building space.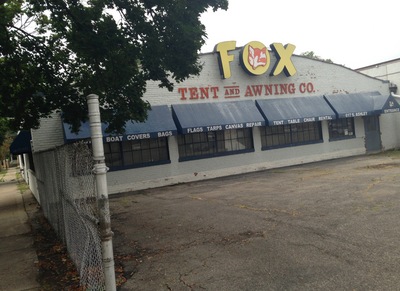 Ryan J. Stanton | AnnArbor.com
He wants to take what would have been essentially dead space on the north and west wings of the sixth floor and fill that area in with more apartments for young professionals and empty nesters — his target demographic.
In all, there would be an additional seven units on the sixth floor and one more on the first floor.
As part of the changes, Ketelaar is giving up the penthouse suite he planned to move into on the top floor and converting it into three smaller apartments.
"It just became clear the revenue was needed," he said. "It was a difficult decision, to say the least. One of my ideas for this project was to have a place to live downtown."
He said a rise in interest rates is driving his request to reconfigure the internal layout of the building, adding eight more units.
"When the rates went up, it caused some heartburn," he said, adding he's now looking at an interest rate closer to 4.5 percent instead of 3.5 percent. "The numbers need to work."
Ketelaar of Urban Group Development, 225 S. Ashley St., had been planning to start construction on the 618 South Main project in July, but the timeline has been pushed back.
He now hopes to start construction by mid to late October and welcome the first tenants into the building by the fall of 2014.
According to the revised plans, the unit mix is changing as follows:
Studios — up from 57 to 59
One-bedroom units — up from 65 to 68
Two-bedroom units — up from 28 to 31
Ketelaar told AnnArbor.com there still are six duplex/two-story one-bedroom units, so the unit count is going up from 156 to 164.
Ketelaar announced earlier this year he was eliminating an entire floor from the building, reducing it from seven to six stories, taking the number of units from 182 to 156.
Even after adding eight units back into the plans, he noted it's still well below the maximum density allowed on the site. He said the changes won't really affect the outside appearance.
"It's not an increase in massing," he said. "The massing is almost exactly the same as it was. If you look at the elevations, it really doesn't change anything. It's still the same building."
City Planner Jeff Kahan said what Ketelaar is proposing is fully consistent with city code and the project won't need to go back before Planning Commission or City Council.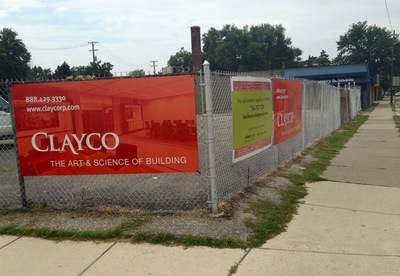 Ryan J. Stanton | AnnArbor.com
"I don't think you'll see much of a substantive change on the exterior," he added.
Ketelaar is responding to a request from the Ann Arbor Fire Department by moving the fire command room for the building from the main floor to an upper parking floor to provide direct access via Main Street. That's taking the place of two parking spaces, decreasing the number of spaces from 132 to 130 — which is still more than the 47 spaces required.
Kahan said a fire command room is a code requirement for large commercial or residential buildings, which feature modern fire suppression systems on multiple floors.
The code requires a room in which the fire department has access to determine the extent of a particular fire, find out where the fire is taking place, and which sprinkler systems are showing pressure, so firefighters can make quick determinations.
Another change is the extension of a handicap ramp for access via Ashley Street. The plans note a separate entry for wheelchair access has been included in the design.
Due to the increase in the building square footage, the Class A bicycle parking requirement has increased from 51 spaces to 53 spaces. The plans now include 55 spaces.
Ketelaar has been working on the project for three years. He plans to have a pre-groundbreaking tailgate on the lot — the former Fox Tent & Awning site — in late September.
He said on Tuesday he believes the project fits the community's values. He said the plan is to achieve LEED Silver certification for eco-friendly building design and operation.
The site also is laid out so zero stormwater will be discharged to the city's sewer system during storms — it'll all be captured and managed on site with the help of rain garden/bio-retention areas.
Ryan J. Stanton covers government and politics for AnnArbor.com. Reach him at ryanstanton@annarbor.com or 734-623-2529. You also can follow him on Twitter or subscribe to AnnArbor.com's email newsletters.