Posted on
Mon, Feb 27, 2012 : 5:56 a.m.
Resolution of support for combined Dexter-Scio fire department on Dexter Village agenda Monday night
By Lisa Allmendinger
Discussion of both the Dexter Area Fire Department contract and the proposed combined Dexter and Scio fire departments are among the items planned for Monday night's Dexter Village Council meeting.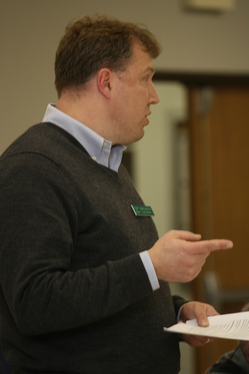 Lisa Allmendinger | AnnArbor.com
The council members are expected to vote on a slightly amended agreement for the Dexter Area Fire Department that covers Dexter Village, Dexter and Webster townships.
Included in the amended agreement are:
a change in the way a "department run" is defined to add the new Portage Lake area into the cost allocation for the 2012 budget.

the removal of Lima Township from the document since the township pulled out of the department and procedural changes that involve how a municipality can leave DAFD if they desire, in the future.

a change in the meeting schedule from every other month to monthly.
All the municipalities in DAFD must agree to the changes.
Also on the agenda is a resolution, which has already been approved by the Scio Township Board, which endorses the village's support of the draft interlocal agreement for a combined fire department with Scio Township.
The document states, among other things, that "the Village of Dexter supports the regionalization effort and the draft interlocal agreement."
Discussion is also expected the village's plan to refinance its three water and sewer bonds, which were issued in 1999 and 2000. The village plans to refinance the U.S. Department of Agriculture Rural Development bonds and save about $1.136 million during the 20-year refinancing period.
The Dexter Village Council meets at 7:30 p.m. at the Dexter Senior Center, 7720 Ann Arbor St.
For more Dexter stories, visit our Dexter page.