Posted on
Tue, Mar 27, 2012 : 5:50 a.m.
Dexter Area Fire Department board president calls firefighters tornado response 'remarkable'
By Lisa Allmendinger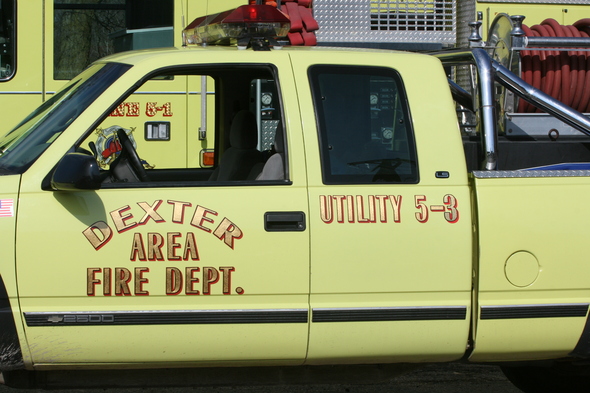 Lisa Allmendinger | AnnArbor.com
"If there's one word that can describe the response of the
Dexter Area Fire Department
, it's 'remarkable'," the DAFD Board President
Jim Seta
, told the Dexter VIllage Council Monday night.
"Not to be political but, it made us proud to be the Dexter Area Fire Department," he said.
During his quarterly report to the Dexter Village Council Monday night, Seta said that firefighters are back to a regular schedule after about a week of overtime for emergency services following the EF-3 tornado that hit both the Village of Dexter and Dexter Township.
"We haven't totaled the expenses yet," he said, but they are being logged, and there were more than 100 fire runs to the Village of Dexter.
However, last week the fire board decided that each of the three municipalities in the area fire department - Dexter, Dexter Township and Webster Township - would be charged for one run each.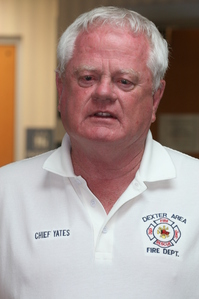 Lisa Allmendinger | AnnArbor.com
"They did a phenomenal job, in what could be called 'organized chaos,' and keep in mind that some members of the fire department had to leave their families to help other people," Seta said.
Dexter Area Fire Chief Loren Yates said that the only injury was a small cut on a contractor's finger that required a Band-Aid.
"I don't think there are enough thank you's that can be said to you," to all the firefighters and to all of the first responders," Dexter Village President Shawn Keough told Yates, who was the incident commander for emergency operations during the tornado aftermath.
Seta said that during the previous quarter the firefighters had been undergoing "significant training," including sessions on ice rescue, smoke training, thermal imaging and advanced structural collapse.
The fire department plans to hire another full-time firefighter by the end of April, and in addition, the fire board authorized the purchase of a new $369,000 pumper truck that will be located in Dexter Township.
"It's a little narrower than the one we have and can be used on the narrower roads in Dexter Township," Seta said.
The board plans to pay it off in five years at $78,000 per year, and the fire department plans to move engine 5-3 to Webster Township. Lisa Allmendinger is a regional reporter for AnnArbor.com. She can be reached at lisaallmendinger@annarbor.com. For more Dexter stories, visit our Dexter page.