Dexter Leader:

Dexter couple making last flight to take veterans to World War II memorial

Posted on Wed, Jun 6, 2012 : 1:50 p.m.
Dexter area residents Faye and Jack Wiseley, who for six years have been taking World War II veterans to Washington, D.C., to see the memorial honoring their service, were making their last such trip Wednesday, the Dexter Leader reported.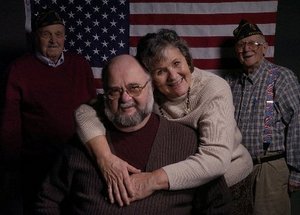 Faye Wiseley started the local
Pride and Honor Flight
organization after she saw a television program about a similar organization in Ohio. For their efforts, the Wiseleys were honored as Ann Arbor News citizens of the year in 2008.
Over the years, the Wiseleys have taken hundreds of veterans to see the World War II memorial.
On this last trip, made on the 68th anniversary of the Allies' D-Day invasion of Normandy, they were expecting 45 veterans to join them. The one-day trip was for the first time to include a tour of the Roosevelt and Iwo Jima memorials, the Dexter Leader reported.