Posted on
Fri, May 24, 2013 : 5:52 a.m.
Dexter lends hand to tornado-ravaged Oklahoma town
By Cindy Heflin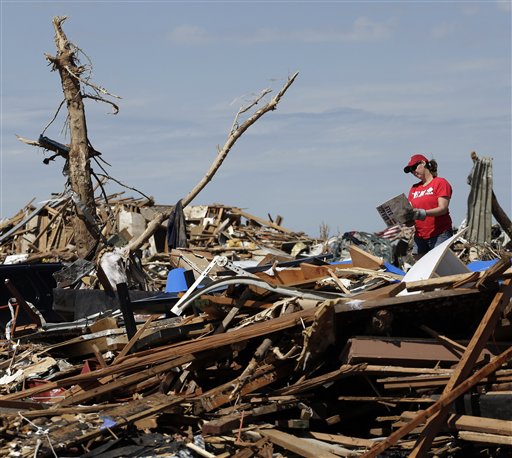 AP photo
A year after a tornado knocked down homes and damaged businesses in the Dexter area, residents are reaching out to victims of the deadly tornadoes in Moore, Okla., the Detroit Free Press reported.
A trailer filled with items, many donated by Dexter residents, was expected to arrive in Moore, Wednesday, the newspaper reported.
The tornado that ravaged Moore Monday killed 24 people, including 10 children, and caused more than $2 billion in damages.