Dexter Patch:

Dexter Township to buy outdoor warning sirens

Posted on Wed, Jul 18, 2012 : 5:47 p.m.
Dexter Township will get 16 outdoor warning sirens after a vote by the Township Board Tuesday night, Dexter Patch reported.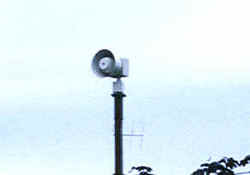 City of Ann Arbor
The board voted 6-1 to buy the sirens from Front Line Plus, Inc. for $370,940.
Board members said the sirens were needed after many people reported not being able to hear the township's one current warning siren on March 15, when a tornado destroyed several homes and damaged many more in the Dexter area.