Posted on
Wed, Oct 10, 2012 : 4:30 p.m.
Dexter Township treasurer, trustee candidates go head to head in November election
By Julie Baker
Candidates for public office in Dexter Township sounded off on the biggest issues facing the community in an article in the Dexter Leader Wednesday.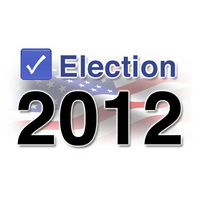 Current township Trustee Libby Brushaber will face newcomer Dana Bullen in the race for township treasurer. That seat is being vacated by Vickie Kooyers.
Three of four current township trustees are seeking re-election in November. They face four challengers for four seats on the board, the Leader reported.
Trustee candidates are: Steve Feinman (Democrat incumbent), Michael Howard (Republican challenger), John T. Emerick (Republican challenger), Bill Gajewski (Republican challenger), Carl J. Lesser (Republican incumbent), Jason Maciejewski (Democrat incumbent) and Anne Sullivan Buchholz (Democrat challenger). Read more on the candidates in the MLive.com Voter Guide.
Township Supervisor Pat Kelly is seeking her fourth term as she faces former Supervisor Jim Drolett.
Current township Clerk Harley B. Rider is unopposed in his bid for re-election.
Read more information on the candidates in the Dexter Leader.