Ludington Daily News:

Dexter's Mary Marshall a finalist in Pentwater superintendent search

Posted on Tue, Oct 16, 2012 : 5:33 p.m.
Dexter Community Schools Superintendent Mary Marshall was named one of four finalists for superintendent of Pentwater Public Schools, according to a report in the Ludington Daily News.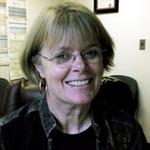 Pentwater, a small school district in Pentwater Township along
Lake Michigan
, about 80 miles north of Grand Rapids, had 32 people apply to fill the vacant superintendent's position.
Pentwater Public Schools had a total student population of 283 in 2011-12, according to the Center for Educational Performance and Information. In comparison, Dexter had 3,588, more than 12 times the number of students.
Marshall told AnnArbor.com Tuesday afternoon, the district's small size and getting to be somewhat of a building principal and the superintendent at once was what intrigued her about the opening.
"I loved being a building principal," said Marshall, who was principal at Dexter's Creekside Intermediate School for nine years prior to becoming the assistant superintendent for three years and superintendent for three. "I've missed being with the kids every day. I've really missed that component."
Marshall has worked in Dexter Community Schools for 20 years. She said the idea of doing something totally new and different is appealing to her at this stage in her career.
"If I'm going to make a change, to be able to really stretch myself and be able to apply what I've learned in a really new environment is interesting to me," she said.
She called the dynamic of the community an "interesting professional challenge" as well.
The village of Pentwater is a popular beach destination during the summer months. Many homeowners in Pentwater also don't reside there year-round. Marshall said the idea that the community changes throughout the year and the challenge of learning to understand and figure out students' needs all year is intriguing to her.
"My husband and I have been talking about wanting to move to the west side of the state for a little while now. We've always been drawn to Lake Michigan and the towns along the lakeshore. … This fits in with our longer range life plan for our family," said Marshall, whose adult children are now in their 30s.
Marshall has loved her time in Dexter schools and loves the "solid community" of Dexter as a whole, she said.
"It's a win-win situation for me. If I have the opportunity to go to Pentwater, that's great. If I get to stay in Dexter, that's great, too."
Final interviews for the Pentwater superintendent job will take place Oct. 23 and 24, the Ludington Daily News reported. The other three finalists are: James Hunt, elementary principal in Cadillac; Robert Ricketson, superintendent in Fairview; and Kevin Kruger, Montague high school principal.
Read the complete Ludington Daily News article here.