Posted on
Wed, Mar 20, 2013 : 10:26 a.m.
Dexter graduate killed in crash remembered for love of golf, winning smile
By Amy Biolchini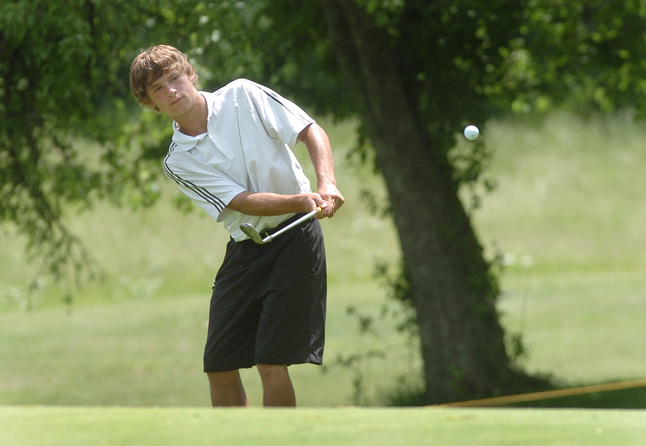 AnnArbor.com file photo
For
Jordan Marken
, 22, of Dexter, there were no other sports but golf.
The game carried him from summers spent on the greens as a young boy to Dexter High School and eventually to his second semester as a senior and captain of the golf team at Concordia University in Ann Arbor.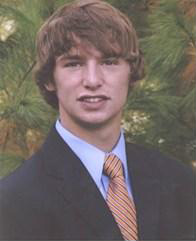 As a tribute to his love of the game, Marken's family has established a golf scholarship in his name to Concordia University.
Marken died Monday after a 4 a.m. rollover crash on U.S. 12 east of Freer Road just east of the Chelsea city limit.
The cause of the crash is unknown. There were no other vehicles involved. Family members didn't know why Marken was on that road at that time of night.
"It's rough. He was on pace to graduate. … There were so many big things ahead of him," said Matt Distelrath, golf coach for Concordia. "He was in the spring semester of his senior year. … It makes you realize how valuable your time is here."
In honor of Marken's importance to the team, the golf team will be playing one member down for the 2013 season, Distelrath said. They also will wear Marken's initials on their shirt collars, Distelrath said.
Marken was planning on pursuing a career in pharmacy after graduation.
"He had the biggest smile," said Marken's mother, Linda Kukola of Dexter. "It took him a long way."
Marken started golfing before the age of 10 at a golf course his grandparents own in Hillsdale.
"He was out golfing every chance he got," Kukola said.
He attended junior and senior high school in Dexter, where he joined the golf team.
"While he was at Dexter, I loved having him on the team because he worked hard," said former Dexter High School golf coach Frank McAuliffe. "He wanted to play good golf; he always asked questions."
Marken played on the Dexter High School golf team all four years, and helped propel the team to some regional wins, McAuliffe said.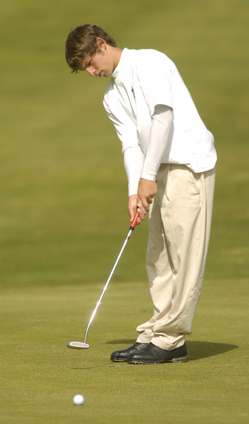 AnnArbor.com file photo
"He was a big part of the team and we had some pretty good success with him on it," McAuliffe said.
The Pierce Lake Golf Course in Chelsea was his favorite course, Kukola said.
After graduating from Dexter High School in 2009, Marken went straight to Concordia University in Ann Arbor.
In his freshman year on the team, he quickly became a standout as the top golfer. He's the second-best golfer in the history of Concordia's program, which was started in 2005, Distelrath said.
"He was very dedicated to it," Distelrath said. "He was very, very serious about his golf game."
After living in the dorms for his first two years of college, Marken moved back home to live with his mother and stepfather, Kevin Kukola, and commuted to school. During his summers and time off, he worked for his uncle at Elite Moving Company.
Marken liked to fish, hunt, canoe and play Frisbee golf. He leaves behind a large family in the Dexter community, Linda Kukola said.
Marken was Linda Kukola's middle child and her only boy. Marken's father, Richard Marken, lives in Chicago.
"He's very outgoing, and always joking around; a very lighthearted guy," Distelrath said. "He's just a fun guy to be around. Everyone enjoyed his company."
Marken's family has requested that instead of flowers that a donation be made to a golf scholarship started at Concordia University. In the memo line of the check, write "In memory of Jordan Marken."
Linda Kukola said the scholarship would be used to help students that don't have access to the resources they need to succeed in golf. Marken himself was on a golf scholarship to Concordia.
"(The scholarship) helped him, and so we'd like to help someone else," Linda Kukola said. "Jordan would have wanted that."
Visitation will be held from 2 to 8 p.m. Thursday at the Hosmer-Muehlig Funeral Chapel at 3410 Broad St. in Dexter, and from 9 to 10:30 a.m. Friday prior to the 11 a.m. funeral service.
Amy Biolchini covers Washtenaw County, health and environmental issues for AnnArbor.com. Reach her at (734) 623-2552, amybiolchini@annarbor.com or on Twitter.