Posted on
Fri, May 4, 2012 : 10:52 a.m.
'Overflowing kindness': Rummage sale planned Saturday in Dexter to assist tornado relief fund
By Lisa Allmendinger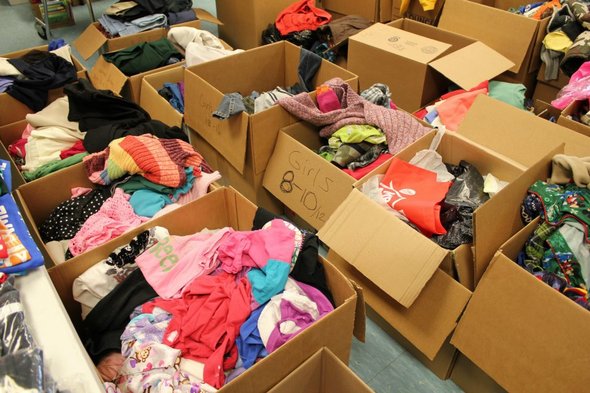 Photo from Facebook
The outpouring of support to the
Dexter
community following the March 15
tornado
that ripped through the area was so amazing that two locations have been utilized to house the area's generosity.
And now that families are past the needs stage and into the rebuilding stage, these leftover items will continue to support these efforts through a rummage sale Saturday from 10 a.m. to 3 p.m. at Creekside Intermediate School at 2615 Baker Road in Dexter.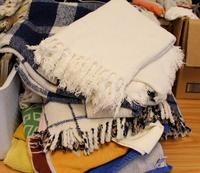 From Facebook
"We have an opportunity for larger community support than those impacted by the tornado and get a great deal on thousands of items that were donated to us during the days and weeks after the tornado," said Mary Marshall, superintendent of Dexter Schools.
Marshall said those affected by the storms have taken what they need and want, and "now we would like to invite all of the bargain shoppers in the area to come and shop the overflowing kindness of our greater community."
Items for sale include stacks of clothing of all sizes, shoes, handbags, toys, household items, backpacks and books.
"We will not have individual prices on items," Marshall said, "But will ask our guests to donate what they feel is an appropriate amount for the value of the item they select."
All monetary donations will then be sent to the Dexter Relief Fund.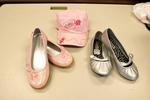 From Facebook
"In other words, give what you can and take what you can use," said Barbara Read via email, a parent in the school district who is publicizing the event for the community.
"The time has come to distribute the remaining donated items and turn our attention to helping families put their lives, homes and businesses back in order," she said.
Read said the generosity of neighbors around the state has been "astonishing" that the donation centers have been overflowing with donated items.
From Facebook
"If you like a good sale with used clothes and household items, you will love what we have to offer at this sale," Marshall said.
For a look at a small portion of what's available, go to the Dexter Donation Center Rummage Sale Facebook page to see book titles and more details about the clothing items.
Featured items include two Eddie Bauer pack n' play sets, name brand clothing and many brand new books.
Shoppers are asked to bring shopping bags, to use the large south parking lot and enter on the stadium/track side of the building.
In addition, the Village of Dexter continues to maintain a resource list for those affected by the tornado.
Lisa Allmendinger is a regional reporter for AnnArbor.com. She can be reached at lisaallmendinger@annarbor.com. For more Dexter stories, visit our Dexter page.