Posted on
Mon, Nov 14, 2011 : 6:10 p.m.
Opening day of deer season is 'Michigan's other Black Friday'
By Lisa Allmendinger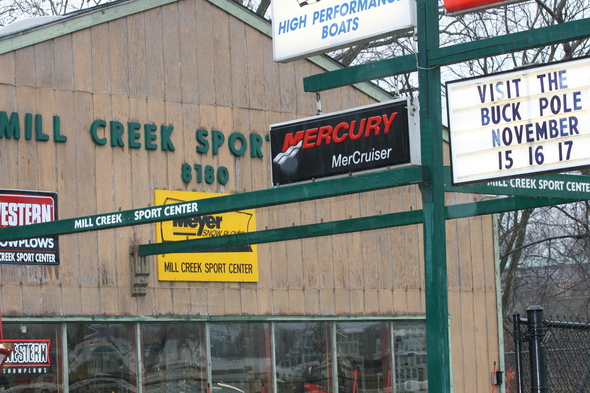 Lisa Allmendinger | Ann Arbor.com
Watch out driving to work Tuesday morning, as it's opening day of deer firearm season, and once those first shots ring through the air (sometimes as early as a half hour before sunrise) the deer will begin to scatter.
"We call this Michigan's other Black Friday," said Mary Dettloff, public information officer for the Department of Natural Resources, who added that deer hunters spend an average of $800, and that deer hunting is a $500 million industry for the state.
So far this year, about 1.185 million deer licenses have been sold, down about 60,000 from last year, she said.
"If opening day is on a Monday or a Tuesday, it's sluggish, down about 3 to 5 percent," she said, while if opening day is on Thursday, Friday or Saturday, more licenses are sold.
Peter Heydlauff of Chelsea admits he's not "an avid hunter" but he was in Mill Creek Sport Center Monday afternoon buying ammunition before he heads out Tuesday on family-owned land south of Chelsea for opening day.
"I go out a couple times each year," he said. "I think it's fun to sit in the woods and enjoy nature."
Heydlauff said he planned to take the day off and hope for the best.
He said once he hears shots, the deer begin to run and that's when it gets interesting. This year he has both a doe and a buck license. He has been enjoying deer hunting season for about 15 years.
"Deer season has an economic impact on Michigan and helps control the deer population," Dettloff said.
Dan Schmidt of Dexter also dropped by Mill Creek Sporting Center to for some last minute ammo.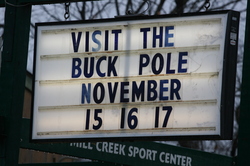 Lisa Allmendinger | AnnArbor.com
"I hunt in a secret spot," he said, enjoying most of his deer hunting success with his bow and arrow.
Schmidt said he's gotten about 40 deer during the last 25 years.
Mitch Granet of Dexter said he's a small game hunter who recently tried his hand at deer hunting.
"I've never shot a deer," he said, adding that there are far fewer deer out there than there are squirrels or other small game.
And, it's not just adults who shoot deer. Carole Marshall, a clerk at Mill Creek, said her grandson, Jacob Marshall, 14, of Lyndon Township went out on a youth deer hunt in September and shot his first deer.
She expects that he'll go out on opening day -- but not until after school is out.
Joe Weber of J.C. Deer Processing of Dexter Township said he processed about 50 deer last year and is expecting about the same amount this year.
He said a 120-pound deer has about 60 pounds of meat, once he takes the hide, feet and head off.
"They're larger in Southeast Michigan than up north," Marshall said. "They're well-fed around here."
Sales of hunting equipment have been brisk leading up to opening day, Marshall said and although it was a bit slow Monday afternoon because of the rain, she expected more customers tonight when people got off from work.
The sporting goods store is the site of the annual buck pole each year and sometimes there may be a buck hanging from the structure as early as 9 a.m. on opening day; other times, there might not be one there until after 1 p.m., she said.
"There have been as many as 65 and as few as 35 over the years. It depends on the weather. If it's not chilly, then people don't want to hang them because they don't want to lose the meat," she said.
Whether the deer are running also depends on the weather, said Ray Fialkowski of Dexter. If it's raining, he said, they'll hunker down.
The former hunter said he was leaving Tuesday on a different kind of hunt. "I'm heading to Soaring Eagle (Casino & Resort) to hunt money."
As for the buck pole, hunters must agree to hang their bucks for 24 hours on the pole, and they are entered into a raffle drawing that will be held Friday at 7 p.m. The first ticket pulled gets the first choice of a number of hunting-related items, and it's a random draw.
The buck pole will be up Nov. 15-17, and the regular firearm season runs from Nov. 15-30.
Lisa Allmendinger is a regional reporter for AnnArbor.com. She can be reached at lisaallmendinger@annarbor.com. For more Dexter stories, visit our Dexter page.