Patch.com:

State panel approves revised boundaries for Dexter cityhood

Posted on Wed, May 9, 2012 : 6:50 p.m.
A state panel Wednesday approved boundaries for the proposed city of Dexter, the Dexter Patch reported.
After the Boundary Commission's unanimous approval, The Village of Dexter's petition for cityhood now goes before the director of Licensing and Regulatory Affairs, the website reported. Once that approval is granted, any citizen can obtain signatures on a petition asking for a referendum within 45 days.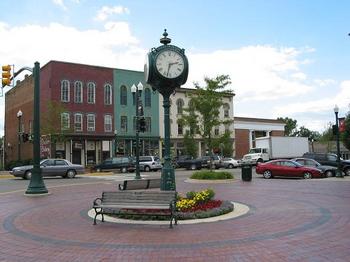 The new boundary does not include either Gordon Hall or the back half of the Mill Creek Sporting Goods, which was mutually agreed to by the village and Webster Township officials.
Prior to the new boundary agreement, both Webster Township and the Dexter Area Historical Society voiced objections to the inclusion of Gordon Hall in the proposed boundaries because of easement agreements on the property. The land is part of a 425 agreement between the village and Webster Township, which says that if the village becomes a city, it is responsible for paying taxes to the township for 12 years on the property.
If no referendum petition is filed, village voters will elect a nine-member charter commission to write a city charter that's then sent to the governor for approval.
Once approved by the governor, the village electors have a vote on the charter and if approved, the Village of Dexter becomes the City of Dexter.
The village began its quest for cityhood more than two years ago. Dexter's website has extensive information about all the steps involved as well as the history of the process to date. You can also Download a map showing the new boundaries.