Posted on
Tue, Mar 20, 2012 : 6:10 p.m.
Washtenaw County offers assistance to Dexter Township residents
By Lisa Allmendinger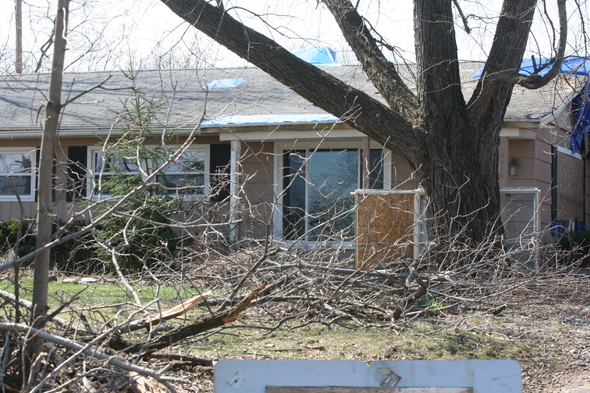 Lisa Allmendinger | AnnArbor.com
Washtenaw County is stepping in to aid Dexter Township residents with tornado cleanup efforts.
County Commissioner Rob Turner said that the county is lending a hand to Dexter Township residents in the Carriage Hills subdivision because, unlike the Village of Dexter, they do not have a department of public works.
The county has placed several portable toilets in the Carriage Hills neighborhood as cleanup efforts continue following Thursday's EF-3 tornado. It blew through this subdivision, flattened trees and damaged homes along portions of Dexter-Pinckney Road and continued into the Village of Dexter, where it severely damaged the Huron Farms subdivision.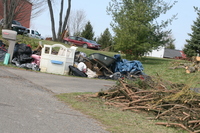 Lisa Allmendinger | AnnArbor.com
Turner said that the county has provided residents with five trash containers for their debris inside the subdivision, there are two trash containers at Dexter Township Hall in the parking lot and two at Dexter Townhall Road and North Territorial in the parking lot of a closed restaurant at the corner there.
In addition, he said, the Washtenaw County Parks and Recreation Department has sent tree-chipping crews to the subdivision, which are starting on the east end of Horseshoe Drive, the main road in the subdivision, and working west while county-contracted crews are starting on the west end of the road and working east.
"They'll meet in the middle," he said.
Dexter Township Supervisor Pat Kelly spent her 60th birthday Monday walking the ravaged area talking to residents and handing out informational flyers.
"I spent my 50th birthday at my first board meeting as the new (appointed) supervisor of Dexter Township," she said, and 10 years later, she was still working for the residents, who have twice elected her to the seat.
Here's a pdf with all the information: March 19 2012 Dexter Township Tornado.pdf.
Turner said that residents along Dexter-Pinckney Road are asked not to place their limbs and tree debris in the road right-of-way. He said that what's already piled up will be removed by the Washtenaw County Road Commission and its contracted crews, but that residents should stop piling it up along the road.
"They rocked," Kelly said of county officials who offered the assistance. "We need it, and I'm not looking a gift horse in the mouth."
"I'm the county point person for these efforts," he said, and resident can call him at 734-341-6612 if they need help or have questions.
Lisa Allmendinger is a regional reporter for AnnArbor.com. She can be reached at lisaallmendinger@annarbor.com. For more Dexter stories, visit our Dexter page.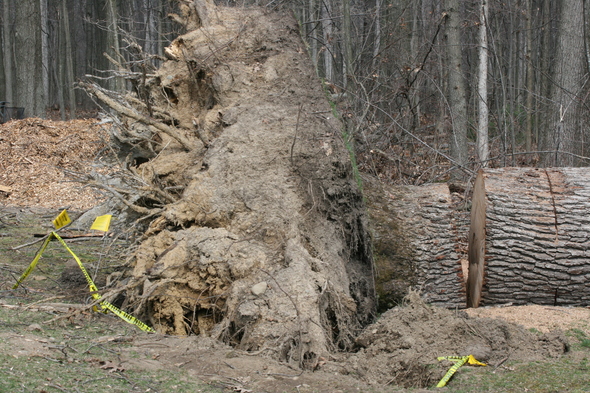 Lisa Allmendinger | AnnArbor.com