Posted on
Thu, Oct 25, 2012 : 4:10 p.m.
Dexter's Mary Marshall offered Pentwater superintendent's position
By Danielle Arndt
Dexter Superintendent Mary Marshall nailed her interview with the Pentwater Public Schools and was offered the vacant superintendent's position, according to a Ludington Daily News report.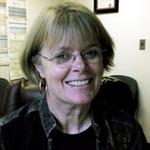 The interview was Wednesday, and Pentwater Interim Superintendent
Lynn Bollman
told the Daily News
that Marshall "knocked it out of the park."
Details about the transition and the contract have not been finalized yet.
Bollman told the Daily News he is "thrilled" with Marshall's selection and is "absolutely confident that the children and the community of Pentwater will be well served."
Dexter school board President Larry Cobler has been notified of her new appointment, Marshall told Patch.com.
Pentwater is a small school district located in Pentwater Township along Lake Michigan, about 80 miles north of Grand Rapids. A total of 283 students were enrolled in 2011-12, according to the Center for Educational Performance and Information. In comparison, Dexter had 3,588 student last year.
Earlier this month, after being selected as one of Pentwater's four finalists, Marshall told AnnArbor.com that Pentwater's quaintness, its strong community and lifestyle appealed to her and fits her "longer range life plan" for her family.
She expressed her excitement for the possible new opportunity, as well as her sorrow in potentially saying goodbye to the staff, students and teachers she has worked with for 20 years at Dexter Community Schools.
Read Patch.com's full report here. See what the Ludington Daily News said here.
Danielle Arndt covers K-12 education for AnnArbor.com. Follow her on Twitter @DanielleArndt or email her at daniellearndt@annarbor.com.