Posted on
Mon, Dec 10, 2012 : 5:58 p.m.
Downtown Ann Arbor clothing store temporarily closed following small fire
By Cole Bertsos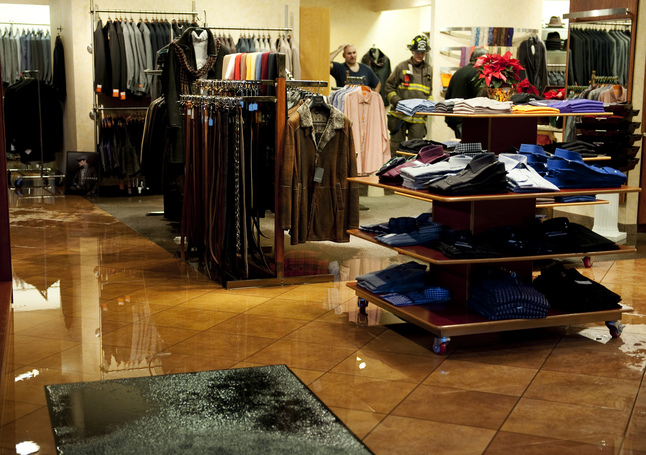 Daniel Brenner I AnnArbor.com
Renaissance
clothing store in downtown Ann Arbor has been cleared of all merchandise and is temporarily closed for an unknown amount of time after a small garbage can fire set off the sprinkler system on Dec. 4.
The sign on the front door of the store at 201 S. Division St. said "We will re-open as soon as possible." Owner Roger Pothus could not be reached for further comment.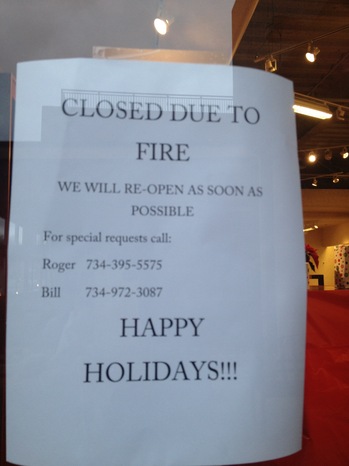 Cole Bertsos I AnnArbor.com
Tom Gritter, assistant vice president for commercial client services for McKinley, Inc., which owns the building the clothing store is in, said fires and incidents such as this are few and far between in his experience. He said it's mostly up to the owner of the store to get in touch with insurance and cover damages.
The damage done to the business is unknown, but in a previous interview, Pothus said the smoke damage to the clothes was his first concern, and there was no physical damage from the actual fire.
"Some people said 'get the clothes dry cleaned,' but then they're just not the same," he said Dec. 4.
Gritter also that all McKinley properties are equipped with an alarm system that calls the fire department immediately, which is why the Ann Arbor Fire Department showed up to the scene before Pothus even had a chance to call them.
"The response was phenomenal," he said the night of the fire.