Driver of car that struck, killed motorcyclist gets two years' probation over objection of victim's family
Posted on Tue, Apr 19, 2011 : 9:09 a.m.
Dean DeVitis loved the feel and freedom of being on the roadway.
Even though he spent a decade hauling vehicles and materials at night for Chrysler, the Westland father of three always looked forward to the scenic drives he would take on his ultra-classic Harley Davidson motorcycle once the Michigan winter ceased. And he took every precaution, said Christine DeVitis, his wife of 24 years who often joined him on long treks through Wayne and Washtenaw counties.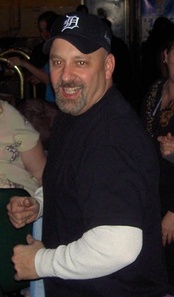 "Being on bikes as long as we had, we always knew to watch out for the other guy in order to stay safe, but you can only do so much," she said Monday.
The 'other guy' on June 24, 2010, was Ypsilanti Township resident Michelle Booth, who was northbound on Rawsonville Road when DeVitis, 51, approached the intersection with old Michigan Avenue about 8:15 p.m.
Police reports indicate DeVitis was westbound on Michigan Avenue when his motorcycle struck Booth's 2001 Chevrolet, which turned into his path after Booth failed to yield. DeVitis' motorcycle burst into flames and trapped him underneath as it skidded down the road. Two witnesses helped pull him from the wreckage as firefighters were called, but DeVitis was pronounced dead at the scene. Booth, 49, was taken to the hospital with non-life threatening injuries.
She told investigators she never saw him and reiterated that Monday as Washtenaw Circuit Judge Melinda Morris sentenced her to two years of probation, court officials said.
Booth, who pleaded no contest to negligent homicide earlier this year, also lost her driver's license for 12 months and will be required to pay restitution.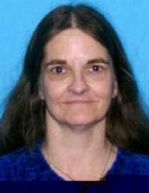 But Christine DeVitis said that's hardly enough punishment considering her family's loss. She and her three daughters, ages 18, 23, and 24, each implored Morris to levy some, if not all, the two years' incarceration allowed by statute as they delivered victim-impact statements Monday afternoon. So did many other friends and former colleagues of DeVitis who flooded the court with roughly 100 letters since Morris entered into a sentencing agreement with Booth, who has no prior criminal record.
"She's getting a slap on the wrist and I was just heartbroken to see it," DeVitis' widow said after the hearing. "We lost someone very important to us and for her to not be held accountable for it is just unbelievable."
Prior to Monday's hearing, DeVitis said she never got to address the court or object to the plea agreement, which she said fails to send a necessary message to motorists. Shortly after her husband's funeral, DeVitis said she began distributing bumper stickers that state "Check twice, save a life."
"We know she didn't set out to kill someone that day. But I think something more needed to be done just to show that you can't run stop signs, kill someone, and get away with it," she said.
Mike Vincent, Booth's attorney, said he read many of the letters and reiterated Monday that his client was remorseful, court officials said. He noted that she shed many tears over the incident, which he said will affect her throughout her life. Vincent did not return a message left Monday.
A civil suit is pending. Art Aisner is a freelance writer for AnnArbor.com. Reach the news desk at news@annarbor.com or 734-623-2530.