Posted on
Tue, May 15, 2012 : 1:26 p.m.
Drones in Michigan: U-M one of 25 universities authorized to fly unmanned aircraft
By Kellie Woodhouse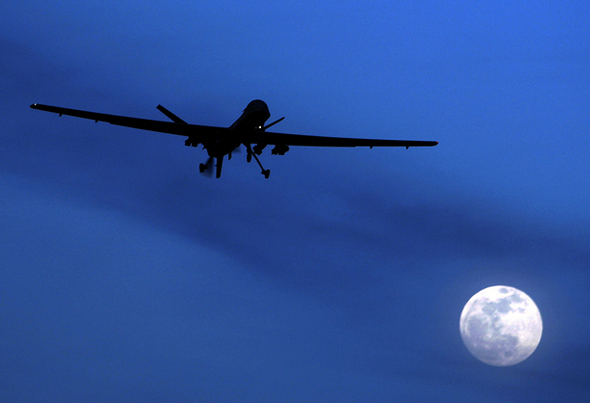 AP Photo
University of Michigan is one of 25 schools nationwide —and the only entity in the state of Michigan— once authorized to fly drones in U.S. airspace.
According to reports from DeadlineDetroit.com and Salon.com U-M was one of 25 universities authorized by the Federal Aviation Administration to fly drones. Records show the school's authorization has expired, but DeadlineDetroit.com reports that U-M flew drones over Fort Grayling and Lake Douglas and had authorization to fly drones over Grand Traverse Bay.
The drones —which included a student-designed glider and the first unmanned autonomous seaplane ever developed— aren't being used to spy on individuals, but instead are the products of ongoing research by aerospace engineering students and faculty that could have military and commercial applications, DeadlineDetroit.com reports.
Nationwide, drones are being used for a variety of research.
Salon.com reports that Middle Tennessee State University faculty are researching how drones can make agriculture practices more effective by allowing farmers to pinpoint areas suffering from weed encroachment and that Kansas State University researchers are using drones to improve emergency disaster responses.
U-M's drone research first came to light recently after the Electronic Frontier Foundation won a suit forcing the FAA to disclose entities sanctioned to fly drones in U.S. airspace.
EFF representative Rebecca Jeschke expressed concern over the drone research, telling DeadlineDetroit.com that drones "pose questions about privacy."
Read the DeadlineDetroit.com and Salon.com articles.
Watch a U-M generated video describing select unmanned aircraft research below: