Posted on
Fri, Sep 28, 2012 : 5:52 p.m.
Dump your pills Saturday for National Prescription Drug Take Back Day
By Amy Biolchini
Local law enforcement agencies will be collecting unused prescription drugs Saturday in conjunction with a national initiative.
Some police departments and all of the Michigan State Police's 29 posts will be partnering with the U.S. Drug Enforcement Administration to destroy expired, unused and unwanted medications.
From 10 a.m. to 2 p.m. Saturday prescription drugs will be collected at the following locations:
Brighton post of the Michigan State Police, 4803 Old US-23 in Brighton
Saline Police Department, 100 N. Harris St. in Saline
Northfield Township Police Department, 8350 Main St. in Whitmore Lake
At an April event, the Michigan State Police collected about 700 pounds of prescription drugs. The DEA netted about 500,000 pounds of prescription drugs in similar events across the country in April.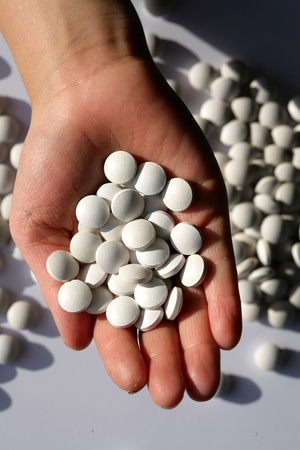 More Americans abuse prescription drugs than the collective amount of those who use cocaine, hallucinogens, heroin and inhalants, according to the 2010 National Survey on Drug Use and Health.
A University of Michigan report released in May suggests it's better for the environment to throw unwanted prescription medications in the trash, rather than to dispose of them through drug take-back programs.
The findings determined that disposing of the drugs through incineration means there are associated greenhouse gas emissions and with take-back programs, people have to burn greenhouse gases to get to the drop-off location.
The U.S. Food and Drug Administration suggests mixing old prescription medications with kitty litter or coffee grounds in a sealed container, and disposing of the container in household trash.
Flushing drugs down the toilet allowed the highest amount of drugs to enter the environment, according to the report. Municipal waste water treatment plants systems do not test or treat the water for such chemicals.
Amy Biolchini covers Washtenaw County, health and environmental issues for AnnArbor.com. Reach her at (734) 623-2552, amybiolchini@annarbor.com or on Twitter.