Posted on
Sat, Apr 6, 2013 : 9:22 a.m.
Early morning fire damages unoccupied Ann Arbor house
By Cole Bertsos
A single-story house on the 3000 block of Springbrook in Ann Arbor caught fire early Saturday morning, according to the Ann Arbor Fire Department.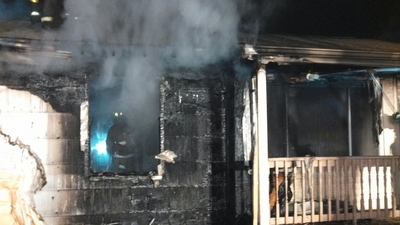 Courtesy of the Ann Arbor Fire Department
Firefighters responded to the scene at approximately 2:57 a.m. to find flames in two rooms of the house and extending on to the outside front porch. The fire also reached into the attic and every room in the house had fire damage.
No dollar estimate of the damage is available at this time.
No injuries were reported and the fire department reported the house was not occupied at the time of the blaze.
Two fire investigators are working to determine a cause of the incident.