Posted on
Tue, Feb 19, 2013 : 5:25 p.m.
Eastern Michigan University regents approve housing rate increase
By Kellie Woodhouse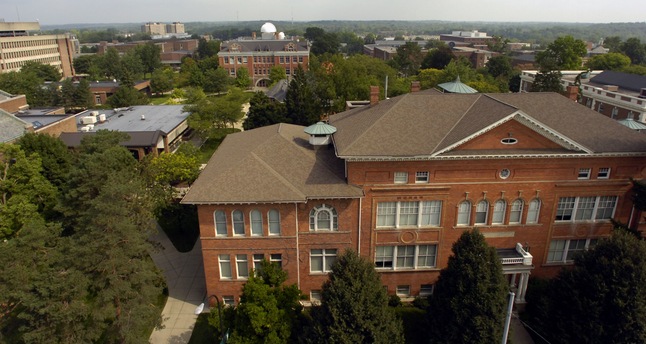 Eastern Michigan University agreed to modestly raise housing rates and create a new academic program focused on students interested in the entertainment industry during a public meeting Tuesday on the Ypsilanti campus.
The regents also discussed endowment levels.
2013-14 housing rates
EMU regents' approved a 3.75 percent hike in 2013-14 room and board fees. The standard 18-meal-per-week, double-occupancy room rate will be $8,597 a year, an increase of $311.
Regent Mike Morris said EMU benchmarked proposed rates with nearby off-campus apartment options.
"We are incredibly competitive when compared to those options, and in a much more contained setting," he said during a committee meeting Tuesday.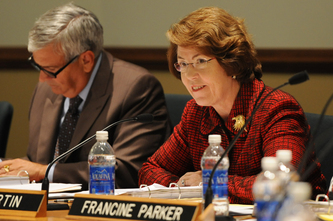 Melanie Maxwell I AnnArbor.com
Officials say the increase is meant to strike a balance between affordability and continued investment in residence halls.
EMU has invested $20 million in its dormitories and dining areas over the past five years, including installing new windows and stairways.
Explained EMU President Susan Martin: "The increase will allow us to continue reinvestment in residence life."
This year 3,761 students are living on campus at EMU.
The school, which enrolls 18,914 undergraduates, is looking to increase the percentage of students who live on campus. Already the school has seen a 14 percent increase over 2010-11 levels and the largest on-campus housing cohort since 2003, according to school data.
New academic program
Regents also approved a new academic program targeted toward students considering careers in the entertainment industry. Students can now major or minor in entertainment design and technology, an offering within EMU's communication department.
When introducing the program, the school cited figures from the U.S. Bureau of Labor Statistics that predict a 15 percent growth in the entertainment and arts industry over the next five years.
Endowment
EMU auditors announced that the school's endowment was $51.4 million at the end of fiscal 2011-12, the highest level in school history.
The previous year the endowment was $47.1 million. The school is trying to take less money from the endowment so that it can grow at a stronger rate.
Kellie Woodhouse covers higher education for AnnArbor.com. Reach her at kelliewoodhouse@annarbor.com or 734-623-4602 and follow her on twitter.