Posted on
Wed, Sep 11, 2013 : 1:33 p.m.
Ann Arbor schools officials launch blogs as district ramps up communications
By Amy Biolchini
Melanie Maxwell | AnnArbor.com
Both the superintendent and Board of Education president for
Ann Arbor Public Schools
have launched blogs this year to discuss school issues.
It's a part of a district-wide initiative to increase communication, said spokeswoman Liz Margolis.
"This is a concerted effort to communicate more often directly from the Superintendent's office and the Board President," Margolis said.
Superintendent Jeanice Kerr Swift will attempt to post weekly on her blog, located on AAPS News at news.a2schools.org.
Her first post welcomed everyone back to school for the new year. Her second post highlighted her activities in her first week on the job: school tours Tuesday and Friday, as well as attending a Thursday open house at Roberto Clemente.
"…I have met so many children, parents and staff who are smiling and happy to be back at school; the buildings sparkle – they are warm and inviting places for learning within strong and supportive neighborhood communities," Swift wrote.
Board of Education President Deb Mexicotte will likely be posting twice a month.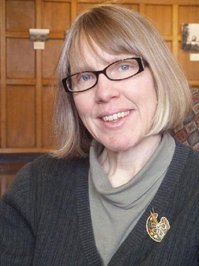 AnnArbor.com file photo
In her
first post
on AAPS News, Mexicotte outlined the board's process for interviewing candidates for the superintendent position, and described the continuation of the sinking fund millage that the district will be pursuing in a November ballot issue.
The majority of Mexicotte's first blog post addresses the media climate as the reason for initiating the blog posts this year.
"We have always depended on our Communications department, working with our building staff and the local media to bring the best information possible to our students, parents and community about our public schools and the decisions made by your representative Board of Education," Mexicotte wrote. "And while this has worked in the past, and continues to be our primary effort for getting the word out, we clearly need to do more and do differently."
Mexicotte said there's a "widespread frustration" with the accuracy and civility in which the public discourse occurs regarding school issues.
Mexicotte did not mention comments MLive.com or AnnArbor.com by name in her blog post, but did write this:
"…No one can do their best work when constantly needing to address misinformation, unfounded rumors, endless suspicion and personal attacks — especially by those who typically have no public accountability to those they would influence or denigrate."
Mexicotte said she's taken the approach of ignoring such "distractions" until now. The blog will serve as her contribution to public discourse to explain more of the "why" behind board actions.
Readers of Mexicotte's blog can register on AAPS News and comment on her blog posts there. They must use their full name and comments must be approved before they appear on site.
Amy Biolchini is the K-12 education reporter for The Ann Arbor News. Reach her at amybiolchini@mlive.com or on Twitter.