Posted on
Thu, Aug 15, 2013 : 5:59 a.m.
Ann Arbor superintendent contract: Swift to earn base salary of $200K
By Danielle Arndt
The Ann Arbor school board Wednesday ratified a five-year agreement with new Superintendent Jeanice Kerr Swift that will allow her to earn an average annual salary of $210,000 throughout the duration of the contract.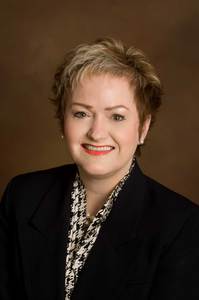 Courtesy photo
The incoming superintendent from Colorado Springs will receive a base salary of $200,000 with a built-in
longevity incentive
of $10,000 per year of service, if she remains an employee of the board for five full years. This incentive, a total of $50,000, would not be payable until the end of the five-year contract.
Board President Deb Mexicotte, who along with the district's legal counsel negotiated the contract with Swift, said there would be no penalty for Swift if she severed her employment with the Ann Arbor Public Schools early. Swift would be paid for her 90-days' notice, as well as whatever paid-time-off and leave time she had accrued.
If the Ann Arbor school board were to terminate Swift's employment with cause, she also would not receive any of the incentive money for her years of service.
If the board terminated her without cause, simply because as a superintendent she is an at-will employee, Mexicotte said Swfit would receive her prorated longevity accruals and a severance pay package of 18 months, which Mexicotte said is standard for most AAPS superintendent contracts.
The Board of Education voted 4-3 on July 31 to offer the superintendency to Swift, one of two finalists for the spot, after its first choice for the job turned it down. The contract was approved Wednesday on a 5-1 vote, with Vice President Christine Stead absent and Trustee Susan Baskett voting "no."
The base pay the board approved for Swift is in the middle of the range trustees set earlier this year for their next superintendent: $180,000 to $220,000.
The start date of Swift's contract is Aug. 27, which is the opening day kickoff celebration for teachers. Swift will be in Ann Arbor for opening day and then will return briefly to Colorado. She will be back in the district for students' first day of school on Sept. 3, Mexicotte said.
The five-year contract has an automatic extension clause that will allow the contract to automatically renew for one year if after three years the board takes no action on the contract.
Because Swift is relocating to Ann Arbor on a rather quick timeline, per the contract, the Ann Arbor Public Schools will pay Swift up to $100 per day, not to exceed 90 days, to reimburse her for "reasonable expenses occurred in her move to Ann Arbor," which could be rent for a temporary apartment, Mexicotte said.
The $100 per day equates to a total maximum reimbursement of $9,000, or about $3,000 per month. But as trustees noted, Swift would not be receiving the $9,000 in cash or as a stipend. She will be required to submit expense forms and any bills or invoices related to the reasonable expenses she's claiming.
Mexicotte said the fringe benefits, including health care and pension costs, are all typical of what Ann Arbor's other central administrators receive.
Also per the contract, Swift will be provided a cell phone and cell service, a laptop computer and a $250 per month car allowance for travel expenses that occur within Washtenaw County. The car allowance is in lieu of the standard IRS mileage reimbursement rate.
School board trustees were very complimentary of the contract Mexicotte and the district's legal team negotiated.
"I see many of the requirements that the trustees wanted (in this contract)," Trustee Simone Lightfoot said addressing Mexicotte. "The car allowance is half of what we paid out before ... So there were efforts, I see, that you were cutting costs for us. ... I did not want to have (Swift) at the (lowest) base salary, but did not want anybody maxed out either. So I appreciate the president's consideration of that."
Trustee Andy Thomas said at first he blanched a bit at the thought of $100 per day, but when he realized it was "up to" he felt it was "not outlandish at all" for Swift to find temporary quarters.
He added with all the driving to Ann Arbor's school buildings, the Washtenaw Intermediate School District and Lansing the board is expecting Swift to do, he said the travel allowance is understandable.
"I see no problem with any of those perks. I think this is a very reasonable, very acceptable contract," Thomas said.
Baskett's primary objections to the contract were regarding the travel allowance, the 18-month severance package and the lack of performance metrics or performance incentives built in. She also would have liked to have seen some sort of monetary penalty for Swift breaking the contract early.
"I welcome Dr. Swift coming to the district," Baskett said. "I do not welcome this contract."
Danielle Arndt covers K-12 education for AnnArbor.com. Follow her on Twitter @DanielleArndt or email her at daniellearndt@annarbor.com.