Posted on
Thu, Feb 28, 2013 : 11 a.m.
District-wide survey on changing Ann Arbor high school start times was inconclusive
By Danielle Arndt
Parents and staff members in Ann Arbor were not overwhelmingly for or against changing the start of the school day for high school students, a new district-wide survey shows.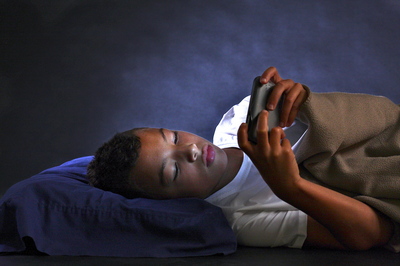 MLive.com file photo
Earlier this month, parents and teachers at the
Ann Arbor Public Schools
were asked to participate in a survey on whether the district should push back its high school start times by 15 minutes.
High school start times in Ann Arbor are around 7:40 a.m.
A committee of district employees and community members was established in October to research high school start times, the benefits and drawbacks, and to explore the possibility of changing the secondary start time in Ann Arbor.
In December, administrators presented an initial report from the committee to the Board of Education that revealed committee members did not find any compelling evidence in favor of altering the school day for teens.
At the December meeting, school board trustees gave the committee the OK to proceed with the community-wide survey. But largely, the board expressed it did not want to spend too much time on the topic right now, trustees said.
Deputy Superintendent for Instruction Alesia Flye presented the results of the community survey to the school board Wednesday night as part of a large presentation on high school scheduling.
"The survey results overall were pretty close," Flye said. "Nothing jumped out as a significant call to action."
She said while both the 'yays' and the 'nays' hovered right around 50 percent, slightly more parents and students favored the time adjustment. But when it came to staff, slightly less than 50 percent of those surveyed preferred pushing back the school day.
Solely looking at those students, parents and staff members who indicated they either attended, had a student attend or worked at the high school level, the survey did indicate among this group there seemed to be a desire for the start time change, Flye said.
The committee found the way to execute a later start time for high schoolers in a cost-neutral manner was going to be to work within the current three-tier transportation system. So for this to happen, a start time adjustment would be necessary at the elementary and middle schools as well.
The survey responses mostly showed that the community wanted the elementary and middle school start times to stay the same, Flye said. She added some participants did write in the comments section of the survey that they would favor switching the high school and elementary start times.
Trustee Susan Baskett and a few other board members questioned the validity of the survey results, saying they found the survey to be poorly designed and confusing. Baskett asked who created the survey and Flye responded that the committee as a whole did after researching and reviewing a variety of models and examples on similar topics.
Baskett recommended reaching out in the future to surveying and feedback-collecting experts in the community.
"I'd have to imagine there's a number in this community who write surveys in their sleep."
Trustee Simone Lightfoot also was concerned about the survey and why it centered on a 15-minute change. She said 30 minutes, 45 minutes or even an hour seemed more worthwhile and as a parent, "15 minutes doesn't make that much of a difference."
Flye said it was the committee's perspective that a 15-minute adjustment was the least disruptive to students' athletic schedules and other after-school activities. She added most people on the committee did feel, however, a 30 minute later start at the high schools would have a greater impact in terms of adolescent sleep research.
The high school start time committee recommended the following:
No change to elementary start times.
No change to middle school start times.
If there is an opportunity to adjust high school start times in a cost-neutral manner by at least 15 minutes, the committee would support this action.
Baskett said it didn't make sense to her to go through all the work of changing the start times by just 15 minutes.
"I concur 15 minutes is not worth the effort," Board Secretary Andy Thomas said. "My son would probably appreciate it, but I don't think it's going to keep him from dozing off in the middle of sixth hour."
Danielle Arndt covers K-12 education for AnnArbor.com. Follow her on Twitter @DanielleArndt or email her at daniellearndt@annarbor.com.