Posted on
Mon, Apr 18, 2011 : 5:50 a.m.
Ann Arbor preschool first in county to earn 'Michigan Green School' status
By Danny Shaw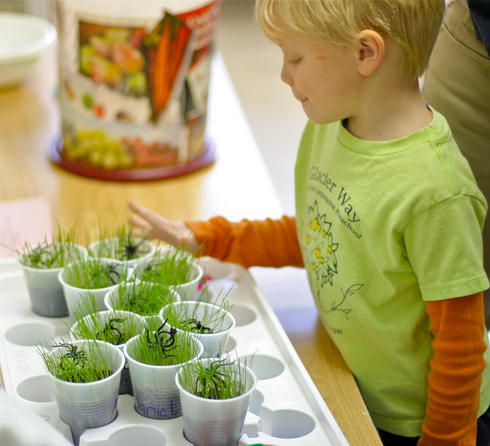 Danny Shaw | Intern
At 3 and 4 years old, students at Glacier Way West Side Cooperative Preschool are already thinking, talking and acting "green."
The preschoolers and their parents navigated the path to becoming an eco-friendly classroom, which earned them a Michigan Green School status, Washtenaw County's first green-certified preschool. The school is located on Ann Arbor's west side.
"I admire the initiative of the school's staff working with our youngest citizens to learn about protecting our environment," said Kristine Moffett, Michigan Green School volunteer teacher coordinator.
The preschool was certified in March for its initiative with environmentally friendly classroom practices, projects and activities.
Danny Shaw | Intern
For Glacier Way parent and co-chair Aerin Brownlee, it's about preparing children for the future. She said each of the 28 preschoolers at Glacier Way reduce, reuse and recycle daily.
"We form our habits early in life," Brownlee said. "These kids are already in the habit of sorting their trash, they know what goes where. I think they are the generation that's going to fix the environmental problems."
The program was signed into law in 2006 by Gov. Jennifer Granholm in an effort to help schools across the state design programs to better the environment.
The certification runs on a point system, where points are given for certain activities, projects and daily classroom duties. Glacier Way will receive an official "Michigan Green School" flag and a certificate signed by Gov. Rick Snyder. The school must resubmit an application annually.
There are more than 50 schools with the certification in Washtenaw and Livingston counties.
Renee Hult, the preschool's teacher, said the school gains points for a range of efforts: It uses non-disposable cups, snack plates, serving plates, utensils and cloth napkins; activities make a point to use recycled materials such as plant flats for sorting trays, and other materials for stamping and painting; and the students make artwork out of items found in their home recycling bin.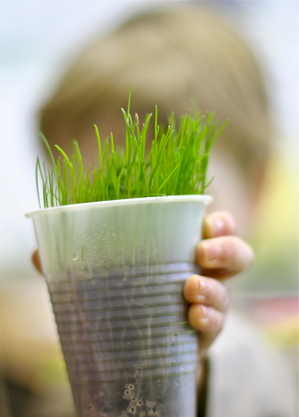 Danny Shaw | Intern
"Some people might think the concept might be too difficult, but we found some preschool-related things that really work toward our environment," said Hult. "We are instilling it in them now and it will be a part of their life forever."
Parent Heather Willingham said she drives from Ypsilanti to have her daughter, 3-year-old Gwen, attend Glacier Way. She said along with having Hult as the teacher, the lessons and the atmosphere are worth the daily drive.
"We were doing a lot of the recycling habits at home anyway, so it's nice to see she does it at school, too," Willingham said.
Brownlee said she thinks the "green" certification at Glacier Way will usher in a new way of thinking with other preschools in the area. She said it takes just one school to kick-start a movement.


"This is Ann Arbor, and recycling is just a part of what most people in our town do," Brownlee said. "So for the parents to see that their kids will have the same values at school as they are at home is a really great thing."