House Speaker Jase Bolger 'shocked' by school safety flaws found in MLive investigation
Posted on Wed, Mar 13, 2013 : 1:35 p.m.
The MLive Media Group series on school safety shocked House Speaker Jase Bolger, according to a statement released Wednesday.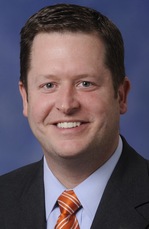 "As a parent, I am shocked, sad and afraid to learn that schools are not following requirements to keep our kids safe," Bolger said in a statement. "As a legislator, I am disappointed to see that schools are not doing these required safety measures."
The investigation by MLive's outlets across the state showed many schools are not complying with state law requiring six fire drills, two tornado drills and two Code Red drills each school year. MLive reporters surveyed 400 schools across 100 school districts in the state.