Posted on
Wed, Mar 27, 2013 : 12:02 p.m.
Lincoln superintendent agrees to 10-percent pay cut as district faces $5.2M budget deficit
By Danielle Arndt
Lincoln Consolidated Schools Superintendent Ellen Bonter offered and agreed Monday night to take a 10-percent pay cut for the upcoming 2013-14 academic year.
And as school officials begin contract negotiations for concessions from its collective bargaining units, Bonter also agreed to increase her salary reduction to the highest percentage obtained from the district's unions.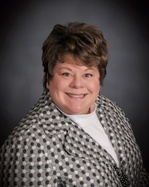 The salary reduction terms were discussed at Monday's
Board of Education
meeting, during which the board evaluated Bonter's performance in closed executive session.
The evaluation examined 12 key areas of effectiveness: relationship with the board; community relations; staff relations; business and finance; educational leadership; personal qualities; evaluation; progress toward the school improvement plan; student attendance; feedback from students, parents and teachers; and student growth and achievement.
"Board members individually commented on each of the 12 areas and in summary, the Board of Education determined that Superintendent Bonter's performance meets and in some areas exceeds the expectations overall," according to a statement released after the evaluation. "Areas requiring improvement and the strengths of the superintendent relative to these 12 categories were identified and discussed. The board unanimously expresses its continued support for the superintendent and confidence in her ability to lead the district towards the fulfillment of our mission and vision."
Bonter earns a base salary of $130,000, according to a recent statewide Mackinac Center for Public Policy superintendent compensation database. She receives a pension of $32,500 and insurance coverage worth $8,234, for a total compensation of $170,734, the database says.
Outdated compensation information from the 2011 calendar year on the district's website shows Bonter earned a salary of $131,000 that year.
A 10-percent pay cut is equal to approximately a $13,000 reduction.
The statewide database shows Bonter has the fourth-highest base salary in Washtenaw County and the district is the third largest in terms of student enrollment. Other superintendent salaries in the county range from $113,500 to $245,000.
Board documents from Monday's meeting show Lincoln schools is projecting a best-case-scenario budget shortfall of $5.2 million for the 2013-14 academic year. Worst-case scenario would be nearly $6.5 million.
Lincoln's operating budget for the current school year is about $46 million. District documents show Lincoln had a fund balance, or primary savings account, of $745,438 at the beginning of the school year. Officials project a negative fund balance of nearly $3 million by June 30, documents say.
In Monday's board report, officials say a solution to the district's budget troubles will require a collaborative effort and meetings with Lincoln's four employee unions.
Danielle Arndt covers K-12 education for AnnArbor.com. Follow her on Twitter @DanielleArndt or email her at daniellearndt@annarbor.com.