Posted on
Tue, May 7, 2013 : 3:30 p.m.
Milan community struggles to get behind new school mascot and logo
By Danielle Arndt
Finding a mascot and a logo the community as a whole can embrace is proving to be difficult for Milan Area Schools, according to a report in the Milan News-Leader.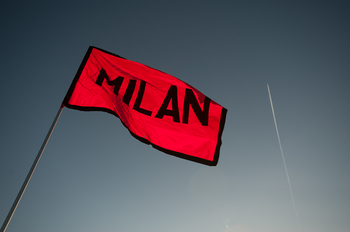 Courtney Sacco | AnnArbor.com file photo
Last year, the school district decided to
drop all Native American imagery
while keeping its "Big Reds" name. Then in January, the school board voted to have the district's new mascot image be a hawk.
A logo that consists of a block "M" with hawk eyes and a beak was drawn by a local artist and selected from a pool of 116 possible logo submissions, the News-Leader reported.
Superintendent Bryan Girbach said in the newspaper, some people were confused by the hawk "M" drawing and may have had a traditional image of a hawk in mind.
The News-Leader reported the district will extend its deadline for developing a new mascot and logo and will allow the committee heading up the rebranding to reconvene and brainstorm more hawk images.
Danielle Arndt covers K-12 education for AnnArbor.com. Follow her on Twitter @DanielleArndt or email her at daniellearndt@annarbor.com.