Posted on
Mon, Jun 17, 2013 : 3:11 p.m.
Panelists to discuss K-12 funding challenges Monday evening in Ann Arbor
By Danielle Arndt
Discouraged about K-12 education funding and the challenges facing school districts in Michigan?
A panel discussion in Ann Arbor Monday evening will provide concerned citizens with information on current initiatives being taken at the state level with regards to funding, as well as share the perspectives of teachers, parents and legislators on the struggles of local school districts and their funding problems.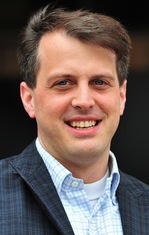 The event will take place from 7 to 9 p.m. at the
First United Methodist Church at Green Wood
, 1001 Green Road in Ann Arbor.
Michigan Rep. Jeff Irwin, D-Ann Arbor; Pioneer High School teacher and band director David Leach; and Steven Norton, a local schools advocate and executive director of the Michigan Parents for Schools Organization; will serve as panelists.
Each of the three speakers will be given about 15 minutes to brief attendees on what is happening with K-12 education from their perspectives and then the conversation is expected to turn to "what do we do now?" and "how do we keep current on information moving forward?" organizers said. The group expects to share how people can get involved and take next steps to act upon their feelings about K-12 education funding.
Norton said the event is being put on by the church and that he's eager to speak to the community at large about the state-level and policy issues he typically works on.
One of the reasons he agreed to and wanted to participate in the panel discussion, he said, is because he believes people in the community "even if they don't have children in the (Ann Arbor schools) district, they are reading about what is happening here ... and realizing how it has the potential to dramatically impact our community as a whole. And I think that's a good broader discussion to have too."
Danielle Arndt covers K-12 education for AnnArbor.com. Follow her on Twitter @DanielleArndt or email her at daniellearndt@annarbor.com.