Posted on
Mon, Jun 3, 2013 : 5:38 p.m.
Student with knife at Skyline High School prompts police response
By Danielle Arndt
Ann Arbor police were called to Skyline High School Monday morning after receiving a report that a student pulled a knife on at least one other student, officials said.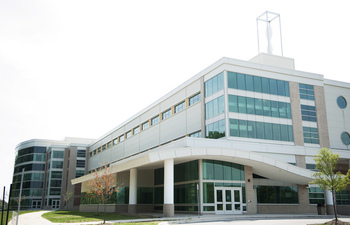 The Ann Arbor Police Department said an officer was dispatched to the school on North Maple Road at about 8 a.m., upon receiving a call from a Skyline staff member.
Liz Margolis, communications director for the Ann Arbor Public Schools, said the district is investigating the situation. Details were not immediately available.
The incident took place inside the building before school began, she said, adding the confrontation was limited to three students.
One of the students told Skyline staff about the threat with a switchblade immediately after it happened, Margolis said.
Ann Arbor police Sgt. Mauro Cervantes could not confirm whether anyone was taken into custody for questioning.
Unlike adults, juveniles in many cases are not arrested following an incident. They may be brought in for questioning. If a crime is thought to have been committed, a petition — instead of an arrest warrant — with the charges against the juvenile is signed by the county prosecutor's office. Juveniles generally do not remain in custody until their initial court hearing before a referee.
The gender, age and grade of the students involved in the confrontation were not released.
Investigators from the AAPD detective bureau were not available for comment Monday.
Cops and courts reporter John Counts contributed to this report.
Danielle Arndt covers K-12 education for AnnArbor.com. Follow her on Twitter @DanielleArndt or email her at daniellearndt@annarbor.com.