Posted on
Fri, Jun 14, 2013 : 11:54 a.m.
Rutledge removes name as sponsor as school district dissolution bills pass House
By Ryan J. Stanton
State Rep. David Rutledge, D-Superior Township, says he regretfully opposed House Bills 4813 and 4815, which deal with dissolving financially struggling school districts.
Rutledge removed his name as a sponsor Thursday as both bills passed 58-49 in the House and now move to the state Senate.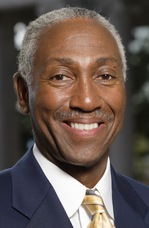 He argues the bills put the fate of districts into the hand of one or two officials and lack objectivity in determining whether to dissolve a district.
He actually introduced HB 4813 and co-sponsored HB 4815 with Republican colleague Bill Rogers, which he said was an effort to come to the negotiating table and work on meaningful reforms in a bipartisan way. But Rutledge said the dialogue broke down, and other legislators refused to compromise and moved forward without his support.
"My goal with this legislation was to help the parents, the teachers and, most importantly, the children of these struggling districts move forward so those kids could continue receiving the education they deserve," Rutledge said in a statement.
"It saddens me deeply that I have to oppose these bills and remove my name from the sponsorship of House Bill 4813."
Rogers, R-Brighton, talks about Thursday's House passage of the school dissolution legislation in an audio clip posted on his website. Listen to the audio clip.
HBs 4813 and 4815 put the decision of whether a district can deal with its debt at the sole discretion of the state treasurer and superintendent.
Rutledge said the bills discourage local school boards from engaging in other efforts to save their districts, such as loan modification. In addition, school districts deemed financially insolvent could be absorbed into the Education Achievement Authority, an entity running 15 troubled schools in Detroit.
Schools also could be handed over to a charter operator to be run on a for-profit basis, putting the bottom line ahead of education, Rutledge argued.
"Too many of our schools are in dire straits financially, but these bills don't get to the root of the problem, which is the severe funding cuts these schools have seen in the last few years," Rutledge said. "Instead of dealing with how to dissolve a district, we should be working to restore the necessary funding so we can properly educate our children."
Ryan J. Stanton covers government and politics for AnnArbor.com. Reach him at ryanstanton@annarbor.com or 734-623-2529. You also can follow him on Twitter or subscribe to AnnArbor.com's email newsletters.