Posted on
Tue, Sep 3, 2013 : 4:41 p.m.
Shannon Blick named principal of Ann Arbor's Lawton Elementary School
By Amy Biolchini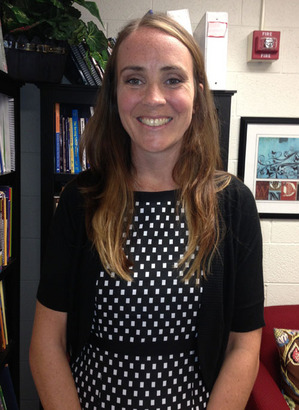 Courtesy of AAPS
Shannon Blick
has been named the new
principal
of
Lawton Elementary School
in the southwest side of Ann Arbor, district officials announced Tuesday.
Blick is the principal at Wildwood Elementary School in the Wayne-Westland Community Schoolsdistrict. She has served as a teacher and as a principal in that district for a total of nine years.
In addition to a bachelor's degree in elementary education and educational specialist certificate in educational leadership from Eastern Michigan University, Blick has a master's degree in elementary reading and literacy from Walden University, an accredited online university based in Minnesota.
She will begin her position with Ann Arbor Public Schools Sept. 16.
Blick's starting pay is $98,575, according to district officials. Elementary principals at AAPS earn salaries in the range of $96,975 to $109,515, according to the Ann Arbor Administrators Association.
The principal position at Lawton has been open since late July when former Principal Amy Conway resigned for a job as an assistant superintendent of school improvement for Gibraltar School District, which is near Detroit.
Conway was employed by AAPS for three years, which she spent at Lawton.
Conway's job was posted July 30. Superintendent Jeanice Kerr Swift interviewed candidates for the Lawton principal job Aug. 27.
The Lawton principal position was the only principal position that AAPS had to fill for the new school year.
Five other schools have new leaders for the 2013-14 school year: Principal Hyeuo Park at Bach Elementary School, Principal Chuck Hatt at Burns Park Elementary School, Principal Melita Alston at Pattengill Elementary School, Principal Che Carter at Clague Middle School and Principal Cory McElmeel at Skyline High School.
Hatt and Carter were both internal hires, while Park, Alston and McElmeel worked for other districts at the time they were hired by AAPS.
Amy Biolchini is the K-12 education reporter for AnnArbor.com. Reach her at (734) 623-2552, amybiolchini@annarbor.com or on Twitter.