Posted on
Mon, Mar 11, 2013 : 5:59 a.m.
Some Washtenaw County schools break state law by not complying with safety drill requirements
By Kyle Feldscher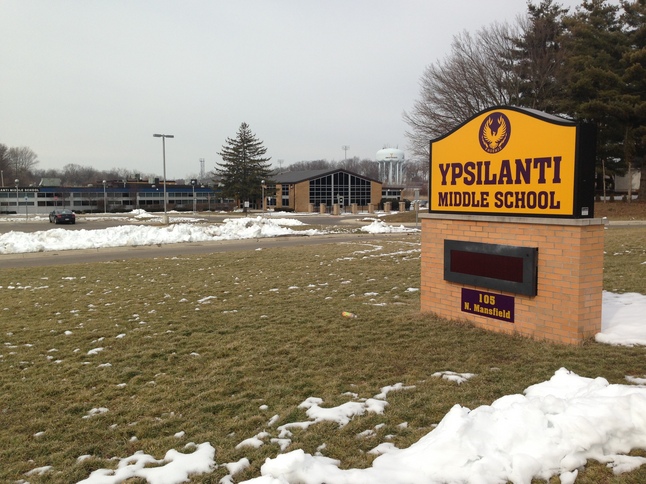 Kyle Feldscher | AnnArbor.com
A review of school safety drill records provided by 44 Washtenaw County schools shows most conducted the required number of drills under state law, but many did not follow rules about when the drills had to be done.
The degree to which schools complied with the law varied widely throughout the county.
AnnArbor.com reviewed the records of fire, severe weather and lockdown drills kept by schools in the 2010-11 and 2011-12 school years as part of a statewide project coordinated by MLive Media Group. The records revealed a handful of schools complying perfectly with state law. Many others were sloppy.
Of the schools surveyed by AnnArbor.com, 14 avoided breaking the law in 2010-11, and 12 followed all aspects of the law in 2011-12. Many of the schools that broke the law only did three fire drills in the fall semester, instead of the required four.
One school didn't do enough fire drills one year, didn't do enough severe weather drills the next and didn't provide records of lockdown drills. Another school did six of of its 10 required drills in June during the 2011-12 school year. One school did three fire drills on one day, two years in a row.
The MLive Media Group investigation comes as Michigan awaits results of a school-safety review Gov. Rick Snyder ordered after the December school shootings in Newtown, Conn., killed 20 schoolchildren and six educators. Across the state, MLive found disaster drills were not being done as often as required at many schools. Some schools could not provide documentation of the drills and many principals and superintendents were ignorant of the laws' requirements.
A law with no teeth
Michigan state law requires schools to hold six fire drills, two severe weather and two code red or lockdown drills in each school year. Four fire drills must be held in the first semester and two in the second. Schools are required to keep a record of these drills. However, they're not required to turn those records over to anyone inside the state government for oversight.
That's why Ypsilanti Middle School hasn't seen any rebuke from the state government for failing to comply with the law. According to records, the school only held four fire drills in the 2011-12 school year — none of them in the first semester — and had just one tornado drill in 2010-11.
Sharon Irvine, district director of human resources, could not provide documents proving the school did the code red or lockdown drills, which are designed to make sure students and staff know what to do in the event someone, such as a gunman, poses a threat to the school. Instead, she provided dates. She said one lockdown drill was done on Sept. 30, 2010, and another one was done "after school in April" in the 2011-12 school year. Only one tornado drill was done in the 2010-11 school year, on March 16, 2011, Irvine said.
"There's been a shifting expectation of what those terms are," Irvine said of the lack of lockdown records. "We haven't settled on official protocol or template. We do have dates."
Compliance at other schools surveyed by AnnArbor.com varied. Some schools failed to do the required number of drills. Others bunched drills up to get in the required number. Some schools could not or did not provide the requested records.
Compliance in Ann Arbor Public Schools
AnnArbor.com asked each individual school district in Washtenaw County, except Ann Arbor, for one school's records from the last two complete school years. Since Ann Arbor Public Schools is the largest district in the area, AnnArbor.com asked for the records from the three comprehensive high schools, one middle school and one elementary school.
One school district, Whitmore Lake, had not fulfilled a Freedom of Information Act request as of press time. Most districts provided the information without a FOIA request.
AAPS spokeswoman Liz Margolis provided the dates of drills from every school in the district for 2010-11 and 2011-12, giving a full view of the district's compliance.
In 2010-11, Allen Elementary School, Abbot Elementary School, Ann Arbor Open School, Bach Elementary School and Huron High School were the only schools identified as being in perfect compliance. They complied with the letter of the law and didn't bunch their drills up in order to achieve technical compliance with the required number. In 2011-12, only Abbot and Pittsfield Elementary School were in perfect compliance.
Ann Arbor Public Schools photo
Two schools that did all the required drills, but may not have followed the spirit of the law, were Tappan Middle School and Haisley Elementary School.
In both years, Tappan did three fire drills on the same day. At Haisley, three fire drills, one tornado drill and two lockdown drills were done during June 2012, just before the school year ended.
Margolis said the timing of drills is up to building principals. The drills are done at different times, such as lunch or during recess, in order to get students and staff used to emergency situations during unplanned times.
Margolis said she didn't see an issue with many of the drills being done late in the school year.
"These are being done every single year," she said. "Maybe at the kindergarten level they're new to the kids, but it's something the kids do and they know safety protocols. Sometimes, the staff say don't do it in the dead of winter, even though that scenario can happen."
Margolis added, "The point is they're doing them and doing them routinely and taking them very seriously."
No Ann Arbor schools failed to do all 10 required drills in the two years sampled by AnnArbor.com.
A mixed-bag of compliance county-wide
Schools surveyed outside of Ann Arbor had spotty compliance with the law. Among the findings:
Harvest Elementary School, in Saline, only did three fire drills in spring both years, according to records. The school did do the 10 required drills during the school year.
In Manchester, Klager Elementary School did the requisite number of drills both years, but only held three fire drills in the fall in 2010-11.
Willow Run High School had perfect compliance in 2010-11, but did not do all six required fire drills in 2011-12. Seven of the fire, severe weather and lockdown drills were done in May.
In Dexter, Mill Creek Middle School did a fire drill, severe weather drill and lockdown drill between 8:20 a.m. and 8:45 a.m. on Sept. 24, 2010, and did the same thing Sept. 23, 2011. School officials said this was a part of a safety hour done every year. The school was compliant with the law.
In Chelsea, North Creek Elementary School did all six of its fire drills in the fall in both years.
Brick Elementary School, from Lincoln Consolidated Schools, had perfect compliance in 2010-11, but in 2011-12, it only did three fire drills in the first semester, not the required four.
Despite the fact Brick missed one of the required drills in fall 2011, Ellen Bonter, superintendent of Lincoln schools, said the district takes the drills seriously and schools generally do a good job following the letter and spirit of the law.
She credited Lynn Cleary, the superintendent who Bonter replaced, for making building principals aware of what is expected of them when it comes to drills. Bonter said mixing up the timing of the drills, such as having them at recess and lunchtime, is crucial.
"Principals recognize they need to shake things up a bit," she said. "(Emergencies don't) always take place during scheduled class time. Maybe it happens during recess or lunch. Emergencies don't just happen at convenient times."
Ambiguity in the law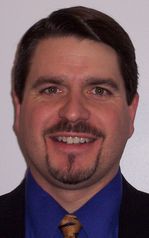 One of the issues with the law is the ambiguity on what records are required, to whom the records should be turned over and who should be keeping them.
Milan Area Schools superintendent Bryan Girbach was able to provide records for Paddock Elementary School for 2011-12 but could not for 2010-11. Paddock did not do one of the two required lockdown drills in 2011-12.
Girbach said the records for 2010-11 were not available because the district allowed principals to simply keep the date and record of the drills in their personal calendars. The principal during the 2010-11 school year had moved on and Girbach was unable to get those records.
He said the district's system for keeping those records was changing in light of AnnArbor.com's request. A form was created 16 years ago when Girbach was a building principal but was not in use. He said he'd pulled that form out of his files, made copies and was going to require building principals to use them from now on.
For now, Girbach's word is the only proof that exists that Paddock did all its drills in 2010-11. Without oversight from the state, that will suffice.
"I will swear on a Bible, we did the same drills that year," he said.
Kyle Feldscher covers cops and courts for AnnArbor.com. He can be reached at kylefeldscher@annarbor.com or you can follow him on Twitter.