Posted on
Mon, Jun 11, 2012 : 5:59 a.m.
More Ann Arbor area graduates take 'gap year' off after high school for work, travel, volunteering
By Danielle Arndt
For students, taking a year off between high school graduation and the first semester of college once was stigmatized as unambitious.
But today, taking a "gap year" has transcended that stereotype and often is seen as the trendy thing to do — sometimes, with a $30,000 price tag.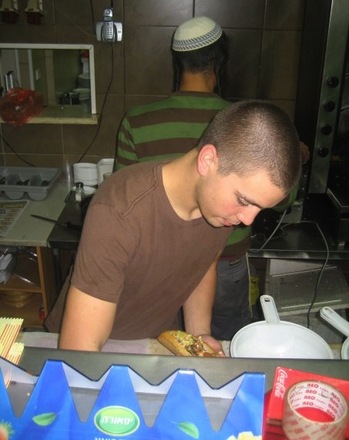 Courtesy photo
John Boshoven
, a counselor at
Community High School
and coordinator for all counselors at
Ann Arbor Public Schools
, said he has seen the number of students interested in taking time off increase significantly in recent years. Rather than sitting at home on the couch, however, they are busy finding opportunities for work, travel, volunteering or service projects, Boshoven said.
The interest in a gap year led Community High to offer a semester-long course titled "Preparing for the Gap Year" this past fall. The course instructor, Will Purves of Raven Education Works in Ann Arbor, said Community plans to expand the program and offer two classes in the future.
"In a nutshell, the class looks at a couple of different things," Purves said. "It explores what do you value — if you're thinking about taking a year off before college and even if you're thinking about going to college … it helps kids think a little more deeply about who they are, their futures and the directions they want to go with their lives."
Purves said 20 to 30 years ago, the opportunity and drive to attend college were less common. And for those who did aspire to achieve after high school, college was considered the only option, he said.
But today, with the rising cost of higher education, students and their parents are beginning to challenge that concept.
"Or (they may think) before I go off and take on $20,000 to $30,000 to $40,000 worth of debt, I at least want to be more sure of what I want to do or go into," he said.
Purves added too many young adults go to college because that is considered "the next step" — not because they actually view college as part of their direction in life.
Organizations are finding ways to capitalize on students' insecurities, Boshoven said. There are now gap year fairs that take place throughout the country that showcase travel or service programs graduating seniors can enroll in.
"We looked into having one come to Ann Arbor," he said. "But there was not one program (among the fair) that cost less than $20,000 … and not everyone can afford that."
Carpe Diem Education, an organization that offers popular service programs in developing countries, charges $8,900 to $11,900, depending on the location, plus airfare, for a semester abroad. Another popular gap year organization, LeapNow, which offers language and cultural immersion experiences and career and job-readiness programs in professions such as midwifery, can cost up to $30,000.
But not all gap years, if well planned out, have to be expensive or run through a program, Purves said.
"It's about figuring out what the student and his parents are comfortable with," he said.
The course at Community High teaches students how and where to look for opportunities, how to manage the logistics of travel or the work experience and the basics of financial planning and how to live on a budget.
Purves works with students across Washtenaw County, not just at Community High, through his educational counseling and consulting business.
Answering the call
Leon Sunstein, a 2012 graduate of Pioneer High School, will be traveling to New Zealand in September in lieu of attending his first semester at the University of Michigan.
Sunstein will spend 77 days in the steep and rugged countryside backpacking, rock climbing, canoeing, kayaking and living with members of the native Maori tribe.
"I'm happiest when I'm outdoors and traveling," he said.
Sunstein deferred his enrollment to U-M and signed up to spend the first half of his gap year with the National Outdoor Leadership School, a wilderness education program. The trip will cost about $17,000, compared to $6,220 for one semester of tuition and fees at U-M for a Michigan resident.
Following his time in New Zealand, Sunstein, a former wrestler at Pioneer, will spend a couple of months in Colorado. His plans are to live with a few roommates and find a night job that will allow him to ski during the day. After Colorado, he'll travel to Europe to meet up with fellow Pioneer, Elizabeth Morgan, who also is doing a gap year, to explore Italy.
Despite these plans, Sunstein hopes his gap year will shape itself.
"It was important to me that — aside from New Zealand — the rest of the year is really flexible," he said. "I can go to Colorado or I can do something else instead... That's really my hope that I will meet someone in New Zealand who is taking a gap year, too, and can go off and travel with them for a bit.
"I'm really hoping the trips will take a nature of their own and that from that, I will be able to find a passion I'd be interested in studying."
Sunstein said he isn't sure what he would like to do for the rest of his life and is optimistic that his year off will help him determine a course to pursue. He also believes cultural enrichment is important and is excited to learn various "life skills."
"For a huge portion of the year, I am going to have to support myself," he said. "...I think it'll teach me the value of money and how to get through difficult things on my own."
A break to motivate?
A 2010 study in the Journal of Educational Psychology found that low-performing European and Australian seniors are more likely to take a gap year than their peers, according to a report in Education Week. The report also highlights findings of the study that show these students are more motivated to obtain their college degrees after taking time off for travel, service learning, working or volunteering.
However, a recent study of gap-year students in the United States, conducted by the National Center for Education Statistics, showed that among U.S. graduating seniors in 2003, 44 percent of students who went straight to college after high school had earned their bachelor's degree within six years. But of those who delayed college for a year, only 15 percent had their bachelor's degree in six years.
Sunstein said when he first began exploring the idea of a gap year, his parents — especially his mom — were not in favor of the idea.
"I think she thought I was trying to get out of going to college," he said, which is not the case. "It took a bit of convincing, but they came around and now are 100 percent on board."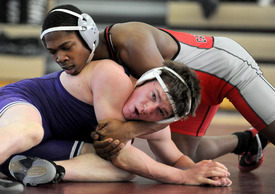 AnnArbor.com file photo
The Sunsteins also agreed to help their son with about half the costs for his travels, Leon Sunstein said.
His intentions actually are to re-apply to other colleges during his year off. Leon Sunstein said while he was accepted to U-M and would go there, he was turned down at his top choice, Marist College in New York, and hopes his gap year experience will increase his chances of getting in.
Dexter High School 2009 graduate Ephraim "Ephy" Love also deferred his enrollment to U-M and took a gap year with the intent to re-apply to Columbia University or Dartmouth College. But after spending a year in Israel studying, working with Sudanese refugees and helping to manage a Yemeni cuisine restaurant via a Young Judaea Year Course program, he changed his mind.
Prior to his Israel trip, Love wanted to study oceanography. Then, he experienced an Israel that differed slightly from the glorified country of his childhood.
He said growing up in a Zionist household and participating in a Young Judaea youth group for most of his K-12 education, he was taught to hold Israel in the highest regard.
He said he still does. However, the trip opened his eyes to all aspects of the culture and politics.
"A lot of what I learned while in Israel gave me the motivation to be interested in the more technical parts of how public policy is created," Love said. "We idealize a lot and definitely turn a cheek to some of the poorer decisions the country makes at times…
"For example, we experienced the denial of refugee status for people from Sudan who crossed an entire country without water and then were denied status of asylum … It makes politics a lot more powerful than could be told in the classroom," he said. "You don't get that in the traditional college experience. It was a really amazing opportunity."
Love is now a double major in international studies and Hebrew and Jewish cultural studies at the University of Michigan.
Not your 1990s resume
Love's yearlong study program in Israel cost about $24,000, which is slightly less than one full year's tuition, room and board, books and supplies and other miscellaneous costs at U-M, according to its website. But he said there are a variety of grants available and scholarships through Jewish synagogues and pro-Israel organizations, so Year Course participants rarely pay full price.
Love said because some participants in Year Course take a military route and eventually join the Israeli Army, his mom was a little worried about his gap-year plans at first.
It helped, however, that Love's mom and dad both took time off in their 20s and 30s to travel and visit Israel.
"My mom is also a dean at the University of Tennessee now. So she really understands that the old, 1990s cheerleader and organized Relay for Life resume is not what grad schools are looking for these days," Love said. "You need the language proficiencies and unique experiences to move on and be accepted into top graduate programs."
While Love said his gap year helped him gain independence, determine his career path, learn how to work hard in a tough environment and mature, some of these traits were disadvantages socially when he entered college life.
"It was extremely difficult for me, to be honest," Love said. "It wasn't so much moving from a hands-on, cultural learning experience to a traditional classroom, it was really that … in Israel, I was constantly surrounded by my peers and people to have really meaningful conversations with.
"Coming back was almost like high school... Here were kids who had lived in the dorms for a year... And I can't tell you the amount of times we had severe emergencies that could have resulted in fatality."
He said it was a rough transition for him the first year.
Sunstein admitted the social ramifications of entering college after a year off is one of his greatest worries.
"But at the same time, I don't want to stay with the same group of people... It'll be more exciting to be thrust into a new group of people I've never met before."
Deferring enrollment
The deferment process at U-M is fairly basic. Incoming students wishing to defer must accept the university's offer of admission and pay the $200 enrollment deposit by the due date. Then, students can submit a written request for deferment to the Office of Undergraduate Admissions.
"The student's written request provides the reason for the deferment, what the student's plans are and so on," said Erica Sanders, managing director of admissions at U-M. "If granted, the deferment is acknowledged in a written contract between the student and the university."
Sanders said the most frequently stated purposes for deferments among incoming U-M freshman are medical, cultural or travel abroad, and internships.
Of approximately 90 deferment requests for fall 2011, about 70 were approved, she said. The number of gap-year requests and approvals have grown in tandem with gradual increases in U-M's overall undergraduate enrollment.
But for universities that have seen a spike in gap-year requests, they are making the process of delaying attendance a little more difficult.
In the fall, Tulane University in New Orleans upped its nonrefundable deposit to hold a freshman spot for a year from $300 to $1,000. The university also, for the first time, will require gap-year students to fill out a separate application detailing their plans, including "what you hope to gain by deferring your admission."
"We've had students taking a gap year who didn't come back, so we really want to make sure they have a well thought-out plan and that they are fully committed to returning to college," Jeffrey Schiffman, Tulane's senior associate director of admissions, told the Associated Press.
He said Tulane typically see 15 to 25 gap-year students in each incoming class of 1,650 freshmen and "definitely" has seen an increase in gap-year requests in recent years.
The Associated Press contributed to this report.
Staff reporter Danielle Arndt covers K-12 education for AnnArbor.com. Follow her on Twitter @DanielleArndt or email her at daniellearndt@annarbor.com.