Posted on
Mon, Feb 28, 2011 : 6:13 p.m.
Washtenaw Community College names three finalists to replace retiring President Larry Whitworth
By James Dickson
Washtenaw Community College's search for a new president has reached the final round, the school announced today.
Three candidates are in the running to replace President Larry Whitworth, who announced in September that he would be retiring after more than a decade in the office.
Those candidates are Donald Doucette, Irene Kovala, and Vicki Martin.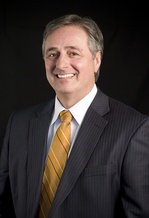 Photos courtesy of Washtenaw Community College
Doucette is senior vice president and provost of Ivy Tech Community College in Indianapolis, a statewide community college with 28 campuses and about 165,000 students.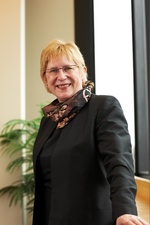 In his time at Ivy Tech, Doucette led the charge to boost enrollment by 50 percent. According to a WCC press release, Doucette "led the establishment of the first community college in Haiti, the Business and Technology Institute in Les Cayes, Haiti."
Doucette holds degrees from Cornell University and Arizona State University.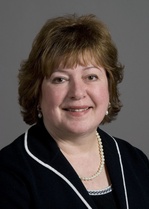 Kovala is vice president for academic and student affairs at Minneapolis Technical and Community College in Minneapolis. MTCC is as big as Washtenaw, with 15,000 students, and in the five-plus years that she's worked there, Kovala hired almost 70 full-time faculty. According to the release, Kovala "successfully lobbied for a partnership with the University of Minnesota to bring a health service on the campus," and she increased the school's online offerings by nearly 20 percent.
Kovala, who holds degrees from the University of Minnesota and Northern Illinois University, remains the only person in her family to ever graduate from college, the release said.
Dr. Vicki Martin is executive vice president and provost of Milwaukee Area Technical College, which is the largest school of its kind in Wisconsin, according to the release. She brings more than two decades of administrative experience to the table and holds a doctorate in educational leadership and policy analysis from the University of Wisconsin-Madison.
Martin served as interim president at MATC from February 2009 to January 2010, and has served in her current role since then. About 50,000 students attend MATC.
Each of the candidates will take questions from the public at forums hosted by WCC. Those forums will take place at 3 p.m. Thursday, March 10; 3 p.m. Friday, March 11; and 2 p.m. Monday, March 14, all at Towsley Auditorium.
According to the release, each of the finalists will participate in a forum, though no one at WCC could immediately be reached to say which candidate would appear at which forum.
James David Dickson can be reached at JamesDickson@AnnArbor.com