Posted on
Sat, May 19, 2012 : 5:57 a.m.
Eileen's Garden of Hope installation today at Hope Clinic
By Lisa Carolin
A new garden at Hope Clinic will pay tribute to a volunteer who died this year.
Eileen Ryan, a wife and mother of five, longtime city of Ann Arbor employee and volunteer at the Hope Clinic in Ypsilanti, died in February. The installation of Eileen's Garden of Hope will take place between 9 a.m. and noon today at Hope Clinic, 518 Harriet St., with a dedication at a later date. The garden will feature a pergola and a vegetable garden from which the produce will be donated to Hope's food program.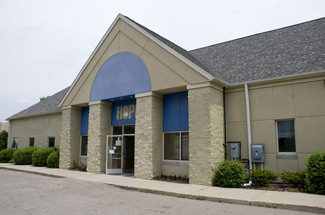 Tom Perkins | For AnnArbor.com
Ryan also served as the director of the city of Ann Arbor Community Development Department. After she retired from the city, she volunteered extensively at Hope Clinic, which provides free medical and dental care for the uninsured as well as social services and a food bank for those in need.
"What made Eileen special was her ability to listen without judgment; However, she was quick to let you know when you were wrong, but that's what friends are for," said Lefiest Galimore, her colleague from Ann Arbor and friend for 30 years. "Eileen cared very deeply for those in need, and I think her involvement with Hope Clinic allowed her to continue that tradition once she retired from the city of Ann Arbor."
By donating the produce from the tribute garden, Galimore says, Ryan will still be able to contribute to those who she served.
Longtime friend Susan Baskett said she thinks that Eileen would be pleased with the garden.
"I think she will appreciate not only the beauty that we envision growing in the garden but also the sitting space for clients waiting for services at Hope," said Baskett.
Baskett admired Ryan's compassion for others.
"She always managed to see the beauty in people, even those who didn't seem to act in a beautiful way," said Baskett. "Eileen didn't pity people but instead provided empowering kindness and support."
Anyone who would like to donate to the garden can send a check to Hope Clinic in care of Eileen's Garden, 481 Harriet St., Ypsilanti, MI 48197 or call 734-484-2989,.