Posted on
Tue, May 15, 2012 : 11:25 a.m.
A running list of who's running for office in Washtenaw County
By Ryan J. Stanton
Last updated at 10:31 a.m. Aug. 6
The deadline for partisan candidates to file to run in the Aug. 7 primary came and went Tuesday. Here's a list of candidates who filed in Washtenaw County.
This list will be updated as other filings are confirmed.
Mayor
John Hieftje (D-incumbent)
Albert Howard (Independent)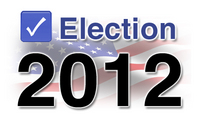 1st Ward
Sumi Kailasapathy (D)
Eric Sturgis (D)
2nd Ward
Tony Derezinski (D-incumbent)
Sally Hart Petersen (D)
3rd Ward
Christopher Taylor (D-incumbent)
4th Ward
Margie Teall (D-incumbent)
Jack Eaton (D)
5th Ward
Chuck Warpehoski (D)
Vivienne Armentrout (D)
Stuart Berry (R)
WASHTENAW COUNTY BOARD OF COMMISSIONERS
1st District
Rob Turner (R-incumbent)
Kent Martinez-Kratz (D)
2nd District (Update: Borregard disqualified)
Dan Smith (R-incumbent)
Eric Borregard (D)
3rd District
Alicia Ping (R-incumbent)
Wes Prater (D-incumbent)
4th District
Richard Conn (R)
Felicia Brabec (D-incumbent)
5th District (Update: two candidates withdrew)
Rolland Sizemore Jr. (D-incumbent)
Michael White (D)
Richard Deitering (R)
Rick Roe (D)
6th District
Ronnie Peterson (D-incumbent)
David Raaflaub (R)
7th District
Christina Montague (D)
Andy LaBarre (D)
David Parker (R)
8th District
Yousef Rabhi (D-incumbent)
Joe Baublis (R)
9th District
Conan Smith (D-incumbent)
John Floyd (R)
County Clerk/Register of Deeds
Larry Kestenbaum (D-incumbent)
Stanley Watson (R)
Water Resources Commissioners
Evan Pratt (D)
Harry Bentz (D)
Eric Scheie (R)
County Prosecutor
Brian Mackie (D-incumbent)
County Sheriff
Jerry Clayton (D-incumbent)
Jeffrey Gallatin (R)
County Treasurer
Catherine McClary (D-incumbent)
Marlene Chockley (R)
52nd District State Representative
Mark Ouimet (R-incumbent)
Gretchen Driskell (D)
53rd District State Representative
Jeff Irwin (D-incumbent)
Tom Partridge (D)
John Spisak (R)
54th District State Representative
David Rutledge (D-incumbent)
Bill Emmerich (R)
55th District State Representative
Owen Diaz (R)
Andrea Brown-Harrison (D)
Adam Zemke (D)
12th House District
Karen Jacobsen (R)
Cynthia Kallgren (R)
John Dingell (D-incumbent)
Daniel Marcin (D)
7th House District
Tim Walberg (R-incumbent)
Kurt Haskell (D)
Dan Davis (R)
Mike Stahly (R)
Ruben Marquez (D)
U.S. Senator
Debbie Stabenow (D-incumbent)
Pete Hoekstra (R)
Clark Durant (R)
Gary Glenn (R)
Randy Hekman (R)
Peter Konetchy (R)<
/li>
22nd Circuit Judge (incumbent seat)
Timothy Connors (incumbent)
Michael Woodyard
22nd Circuit Judge (non-incumbent seat)
Jim Fink
Carol Kuhnke
Doug McClure
Erane Washington
Washtenaw County Probate Judge
Darlene O'Brien (incumbent)
14A District Judge
J. Cedric Simpson (incumbent)
15th District Judge
For a complete list of candidates running in other local races, go to the county's elections website. And find out about proposals that will be on some township ballots here.
Related coverage:
Ryan J. Stanton covers government and politics for AnnArbor.com. Reach him at ryanstanton@annarbor.com or 734-623-2529. You also can follow him on Twitter or subscribe to AnnArbor.com's email newsletters.